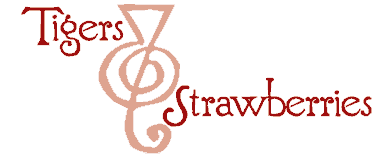 Cook Local, Eat Global
I have a nearly finished post, with just the recipe left to write, that I was working on last Monday, but I never got to post it, because I took Morganna to the doctor, who then sent us to the ER.
She was having severe abdominal pain, and he thought it might be appendicitis–and it still may be that, we just don't know. We spent the entire day in the ER, then she was released with the theory that it was just a virus, but with no elevated white cell count and no fever, that seemed unlikely. We went to see her doctor again the next day, and he scheduled her for an ultrasound to rule out an ovarian cyst, but of course, since it was Thanksgiving week, the soonest we could get her in was today.
So, Morganna spent the week in pain, and I spent the week in worry. We did have a Thanksgiving meal, but it was pretty quiet. (However, we discovered that Kat really likes turkey. A LOT.)
So, I will be finishing the post today and I'll let everyone know what is up with Morganna as soon as we know something.
Then, I will catch everyone up on what else has been going on and post some more recipes–I have some really nice ones lined up.
Gotta go take Morganna back to the hospital for her ultrasound. See you later!
11 Comments
RSS feed for comments on this post.
Sorry, the comment form is closed at this time.
Powered by WordPress. Graphics by Zak Kramer.
Design update by Daniel Trout.
Entries and comments feeds.