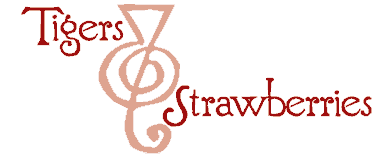 Cook Local, Eat Global
This is just a quick post to let my readers know that I have put a new category up for vegetarian, vegan and almost vegetarian recipes, and have nearly finished going back over my archives and adding recipes to that category which seem to fit. What does "almost vegetarian" mean in this context? It refers […]
Hey, folks! My new laptop which will be replacing my old desktop and ancient/pathetic/falling-apart/held-together-with-duct-tape laptop came today. Zak will be transferring files, setting up, transferring photographs and all that stuff for the next day or so. That means no posts for a short while. But, what that also means is that there will be fewer […]
Hello, friendly readers. The reason there have been no updates is that we are having technical difficulties with our computers and network. Other than that, all is well here. Hopefully, soon, there will be regular updates again.
I guess it is obvious that I have not posted anything in over a week. There is a reason for that. It all started last Friday night. Kat developed a fever. When we woke up Saturday morning, it was up to 104.1 F. This was upsetting, obviously, not only because we didn't know what was […]
We are off traveling for a family reunion somewhere in the wilds of southern Ohio, and will be gone until Monday night. I might post an update while I am gone,but don't count on it. Look for a post on Tuesday at the earliest. Have a good weekend while we are gone!
Powered by WordPress. Graphics by Zak Kramer.
Design update by Daniel Trout.
Entries and comments feeds.