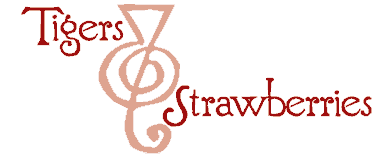 Cook Local, Eat Global
It's acting wonky. We hope to have it fixed shortly.
So, I discovered something I really didn't like about making my own Greek yogurt. Straining it. Sure, it's easy–you use multiple layers of cheesecloth to either line a strainer, or you tie the yogurt up in a bag and hang it over a bowl to catch the whey. And that is simplicity itself. However. When […]
I promised more fermented goodies in the near future. Specifically cultured butter. What is cultured butter? Butter that went to finishing school and went on to get a MFA from the Chicago Art Institute? No. It's butter made from cream that has either been allowed to ripen over several days without the addition of any […]
Long ago, when I was a kid, my Grandma, Grandpa, Mom, Uncle John and I made at least a hundred pounds of sauerkraut. And no, that wasn't even the German side of my family. That would be my Dad's family, but oddly, he and many of his siblings despise sauerkraut and apparently never developed a […]
Unless you're on a media blackout, I suspect you know that today would have been Julia Child's 100th birthday. She lived a long life–she died nine years ago at 91 years of age–and I have to admit to shedding a few tears for her even though I never knew her personally–because she is one of […]
Powered by WordPress. Graphics by Zak Kramer.
Design update by Daniel Trout.
Entries and comments feeds.