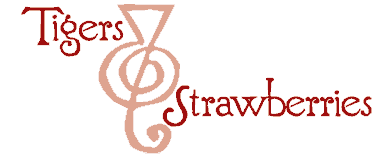 Cook Local, Eat Global
Like birds flying in a flock, days flew into weeks, into months and soon, years, and the silence on my blog became a nagging, wheedling presence in the back of my mind. And then came the emails, like rain after a drought. A trickle here, another there. The trickles merged into a stream, into a […]
I'll not be around for the next week or so–we are traveling tomorrow to visit Zak's family in New England. First stop, Boston, then, up to the wilds of New Hampshire. I may post a picture or two if I have time, but if not–I'll be back around the 16th. Until then, happy cooking.
Hello all, Dan here, as if Barbara has any luck at all, she's asleep by now. Sorry about the delay. Â I'll let Barbara fill you in on the details as she sees fit tomorrow, but just to let you know where we went for a few days there… We got hacked. Someone had inserted some […]
Well, early in the morning today, Zak, Kat and I are on the road, heading toward a gathering of his family in Boston which he has entitled, "Mayday, Mayday, It's the Kramers!" We'll be gone all weekend and driving back on Monday, so look for a Meatless Monday post on Tuesday. I figured that would […]
It's funny. When I first went back to writing this blog, I really believed I was fine. Everything was fine, I was fine, the world was fine, and all was well. But, you know, that wasn't really the case. Which is why I went quiet again–I wasn't quite ready to become a public figure of […]
Powered by WordPress. Graphics by Zak Kramer.
Design update by Daniel Trout.
Entries and comments feeds.