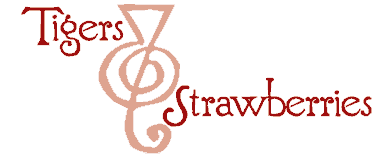 Cook Local, Eat Global
I am home, with three kitties curled up in bed next to me, and am feeling really pretty good. The percoset has kept the pain at bay, (though it is doing diddlybupkiss for the caffeine headache, unfortunately) and I have slept most of the afternoon away. Kat and Zak are napping downstairs, the house is […]
So, the gallbladder surgery that was scheduled for earlier this month is actually happening tomorrow morning. Wish me luck and look for more posts on more fun topics like food in the future.
Recently, I have been delving more deeply into the cuisines of the southern states of India. I had eaten in a couple of South Indian style restaurants once or twice, but I was not impressed with the food. However, after following the blogs of so many talented Indian cooks, and reading Cooking With Pedatha, I […]
This is one of my favorite meat dishes from India to make in the late fall and winter. Why? Because my very favorite garnish for it is pomegranate seeds. Don't they look lovely, like sparkling garnets sprinkled over that steaming pile of meat cubes coated in a tingly spice paste? And they add crunch and […]
I don't make coconut or coconut milk based Indian curries as often as I make the ones based on yogurt or tomatoes. It wasn't until recently that I began experimenting with coconut curries, in large part, because my gallbladder seems to tolerate the fat in coconut milk more than it does the fat in dairy […]
Powered by WordPress. Graphics by Zak Kramer.
Design update by Daniel Trout.
Entries and comments feeds.