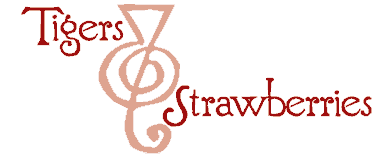 Cook Local, Eat Global
Thanks to Dan, I caught wind of this update to yesterday's story about the lady who defended herself against would-be robbers with her favorite saucepan. Her biggest regret about the incident was that the police were forced to take her favorite saucepan away as it was material evidence. It seems that her sorrow will be […]
Yes, it is true–anything can be a weapon, including a saucepan. And while it is true that the lady pictured here, 70-year-old Ellen Basinski of Elyria, Ohio, did use her favorite anodized aluminum Emeril Lagasse saucepan to defend herself and her home from four would-be burglars yesterday, she did not actually kill any of them […]
I'll be out of town from Thursday to Sunday, traveling to Tennessee for my Uncle Frank's memorial service. New posts will once more appear starting on Monday. Have a good weekend, all.
Last week, two different people sent me a link to this New York Times Op-Ed piece: "The Maggots in Your Mushrooms". With a title like that, of course I had to read the thing, but after I did, I ended up shrugging my shoulders and saying, "So what?" Which is definitely not the reaction that […]
As the recession deepens and food prices creep upwards, it behooves everyone to make our best efforts to avoid wasting food. That means either learning how to cook exactly how much you need for a given meal, or saving and -actually eating- any leftovers you produce. If you are like me, you probably save every […]
Powered by WordPress. Graphics by Zak Kramer.
Design update by Daniel Trout.
Entries and comments feeds.