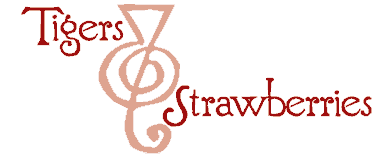 Cook Local, Eat Global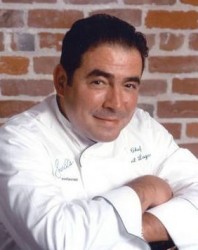 Thanks to Dan, I caught wind of this update to yesterday's story about the lady who defended herself against would-be robbers with her favorite saucepan.
Her biggest regret about the incident was that the police were forced to take her favorite saucepan away as it was material evidence.
It seems that her sorrow will be assuaged by none other than chef Emeril Lagasse, whose name graces the pan in question. Lagasse is sending an entire set of his signature series All-Clad pans to Ellen Basinski to replace the one which is now sealed in an evidence bag back at the Elyria police station.
It's a nice ending to this rather unlikely, but happy tale.
I rather think that Lagasse should use the story in marketing his pans. Imagine it: "Not only can you make a mean bolognaise in my pans, but BAM! You can also use them to bash a burglar's head in!"
4 Comments
RSS feed for comments on this post.
Sorry, the comment form is closed at this time.
Powered by WordPress. Graphics by Zak Kramer.
Design update by Daniel Trout.
Entries and comments feeds.