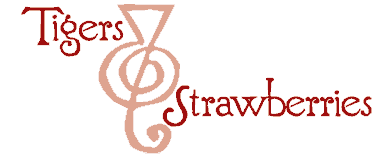 Cook Local, Eat Global
Yes, it is true–anything can be a weapon, including a saucepan.
And while it is true that the lady pictured here, 70-year-old Ellen Basinski of Elyria, Ohio, did use her favorite anodized aluminum Emeril Lagasse saucepan to defend herself and her home from four would-be burglars yesterday, she did not actually kill any of them with it.
She only injured one of them.
I guess they should be lucky that she didn't favor Lodge cast iron skillets, or Le Creuset because I can guarantee you, that one of those wielded by even the least stout of Grandmas would certainly put a hurting on someone.
In the hands of a healthy, muscular woman such as myself–a cast iron pan could easily kill.
One good blow to any part of the head could crush a skull or break a neck.
I won't even go into the lethal possibilities of being on the wrong side of a Chinese cleaver or a long French chef's knife.
Even a pair of chopsticks, if wielded with precision and malicious intent can be fatal.
I applaud Mrs. Basinski for her resourcefulness, determination and grit in the face of four admittedly incompetent criminals. However, if the foursome had been armed with anything–knives or worse, a handgun, she may well have paid for her temerity with her life.
And a few dollars are never worth that.
Although, I do understand her instinct to not give in to the demands of criminals. While I will give money away to those who need it, either when asked or just by giving when I see a need, I am not so apt to want to acquiesce to the impositions of those who try to bully anyone they perceive as weaker than they are. And that is one of the lessons that is apparent in this story–criminals favor easy targets. When the seemingly helpless old woman turned out to have access to a makeshift weapon and the will and strength to use it, they quit the scene rather than continue to contend with her.
But, she is still lucky they were not armed.
When I read the story to Zak, Morganna, and Brittany, they shook their heads. In addition to applauding the Xena-like prowess of Mrs. Basinski, they all had one thing to say–hopefully no one would have the temerity to attempt a home invasion while Morganna, Brittany and I were in the kitchen. Since all three of us grew up in tough parts of a city (and me half in the city and half in the country where I had access to all sorts of deadly things like guns, knives, woodworking tools, farming implements and chainsaws), our first instinct would be to fight with whatever was handy.
And in my kitchen, that includes lots of cast iron skillets, a steel rolling pin and a Chinese cleaver sharp enough to shave with.
Zak said we would be the culinary equivalent of "The Heroic Trio", which he dubbed "The Anti-Heroic Trio."
Note: The photo of our heroine above is from The Cleveland Plain Dealer
9 Comments
RSS feed for comments on this post.
Sorry, the comment form is closed at this time.
Powered by WordPress. Graphics by Zak Kramer.
Design update by Daniel Trout.
Entries and comments feeds.