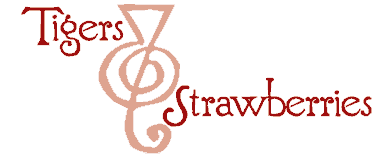 Cook Local, Eat Global
As the recession deepens and food prices creep upwards, it behooves everyone to make our best efforts to avoid wasting food. That means either learning how to cook exactly how much you need for a given meal, or saving and -actually eating- any leftovers you produce.
If you are like me, you probably save every bit of leftovers with full intentions to eat them, but then forget about them. Or, we eat them for a couple of days and then get sick of the same thing over and over and over, and then never want to eat whatever it is again.
But the truth is, it doesn't have to be that way.
With a few spices, some pantry items and some ingenuity, we can transform leftovers into completely new and interesting dishes.
So today, I am unveiling a new series of posts which I will do whenever I come up with new ways with leftovers, entitled, "Leftover Makeover."
This first post shows how to transform plain roasted baby potatoes into a delicious curried potato, fenugreek and tomato dish, Aloo Methi Tamatar.
All that is required to makeover plain roasted potatoes into a curried delight are canola oil, onions, garlic, fresh ginger, dried fenugreek leaves, turmeric, cumin seeds, mustard seeds, chili flakes, canned tomatoes and salt.
All of these items live in my pantry anyway–and if you don't have some of them, you will probably be okay changing the recipe to suit what you do have. For example, if you have no turmeric, but you do have curry powder, use that. If you don't have dried fenugreek greens–though they are inexpensive to buy in Indian grocery stores, and if double wrapped in ziplock bags and kept in the freezer, they will stay fresh for a very long time–you could use fresh cilantro instead. Just take the "methi" out of the name of the dish, since methi means fenugreek. You could use ground cumin and mustard seed if you want, but they taste better as whole seeds.
And, of course, if it is summer, you can use fresh tomatoes and fresh methi or cilantro from your garden or farmer's market.
This would be great with rice and some kind of dal–rajma dal or butternut squash dal would be great with this– for an inexpensive, delicious, very nutritious vegan meal–one that vegans, vegetarians and omnivores can all enjoy.
And, if you don't eat all of the potatoes as a curry, take them and use them the next morning with eggs as an Indian Frittata.
Aloo Methi Tamatar
Ingredients:
3 tablespoons canola oil
2 cups thinly sliced yellow onions
4 cups leftover roasted potatoes
5 cloves garlic, minced
1 1/2″ cube fresh ginger, peeled and minced
1 1/2 tablespoons dried methi leaves, soaked in 1/2 cup hot water
2 teaspoons ground turmeric
1 tablespoon cumin seeds
2 teaspoons black mustard seeds
1 14 ounce can diced tomatoes
salt to taste
Method:
Heat the canola oil in a heavy-bottomed large skillet over medium high heat. Spread onions into a thin layer on the bottom of the pan and cook, stirring, until the onions are a deep golden color. Add potatoes, garlic, ginger, and stir well to combine and cook until the garlic and ginger are golden and the onions are a deep reddish brown.
Remove methi leaves from water and squeeze out excess from leaves. Sprinkle into pan with the turmeric, and cumin and mustard seeds. Cook, stirring, until mustard seeds pop. Add the soaking water and stir to combine well.
Turn heat down to low and add tomatoes.
Cook, stirring as needed, until most of the liquid is cooked away (this is a fairly dry curry) away and the flavors have had a chance to combine well–about twenty to thirty minutes. Add salt to taste and stir well.
11 Comments
RSS feed for comments on this post.
Sorry, the comment form is closed at this time.
Powered by WordPress. Graphics by Zak Kramer.
Design update by Daniel Trout.
Entries and comments feeds.