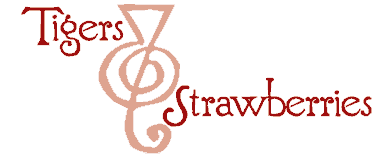 Cook Local, Eat Global
This recipe is my own, and does not reflect any "authentic" tradition from any part of India, even though the ingredients, techniques and execution are quite Indian, and results in a very authentic and delicious flavor.
I started making dals at Salaam almost from the first day I worked there, not only because I love them and they are easy to make, but because I wanted there to not only be more vegetarian options available, I specifically wanted there to be many more vegan options. Our menu is not a bad one for vegetarians, or vegans, for that matter–hummus, baba ganoush, tabouli, pita bread, harira and our curried couscous salad and Ann's Salad–greens with candied pecans, oranges and green onions dressed in a cider-vinegar vinaigrette–are all vegan and quite delicious. (In fact, the cuisines which form the basis of our menu–those of the Middle East–are quite friendly to vegan dietary needs–there are many purely plant based foods in heavy use from this part of the world.)
There are also vegetarian items which make use of cheese: our house salad with feta cheese, walnuts, mixed greens with spinach, sweet peppers, cucumbers and tomatoes with feta cheese and pomegranate vinaigrette, and spanakopita–a Greek phyllo pastry filled with feta cheese, spinach, garlic and onions–come to mind.
But no matter how many vegan or vegetarian menu items there are, I always think we can always offer more. Athens is home to lots of vegans, vegetarians and flexitarians–those folks like me who will eat more vegetable-based foods, but who do not completely eschew meat–and we all tend to like out food fresh, delicious and good for you.
Dal fits the bill on all counts: it can contain a variety of fresh, seasonal vegetables in addition to the dried beans and lentils which are its main ingredient, when made properly it is filled with flavor and it is generally low in fat (unless we are talking about dal makhani, a Punjabi dish filled with butter and cream), high in fiber, protein and vitamins and phytochemicals from the vegetables and spices. I, like many Indians, believe it has curative powers, and think it is a perfect food for those who are not feeling well, and furthermore, I find that it can cure, if not a broken heart, then heart that is seriously down in the dumps.
My dals have been rising in popularity over the past months, to the point that customers will ask for them especially. One customer, who wanted a special takeout order of vegan for six people–she was having a dinner party–that contained chickpeas, or channa, told Hilarie when she put in her order that she had brought a friend from India to eat at Salaam and he had taken one bite of one of our curries–she couldn't remember which, but was pretty sure it was a dal–and he actually teared up, because he said that after living in the US for nine years, this was the first time he had eaten Indian food in any restaurant that tasted like home. That same week another Indian man had come in for lunch two days in a row just to eat my dal.
Salaam's employees have become converts to the way of dal–when I come in on Tuesday or Wednesday mornings to make lunch specials and I start boiling the lentils or beans, Keri, who swears she never ate vegan food that she loved before I introduced her to dal, will dash back, drawn by the earthy aroma of the legumes and will stick her face in the steam and grin. "You're making dal, aren't you?" she says, excitedly. Dennis, the day cook and my partner in crime when it comes to finding good recipes to try, has appointed himself my taste tester, and will not let a serving of dal go out to a customer without his own seal of approval.
And Mark and Hilarie–our owners and arguably two of the coolest folks in Athens–have declared that they could eat dal every day for breakfast for the rest of their lives and be happy.
So, that is the tale of my "dals of the day" which sometimes are traditional recipes, and sometimes are made from a mixture of the lentils and beans in our pantry cooked with any combination of spices, vegetables and herbs I can imagine.
This rajma dal is one of my own creation–it is a mixture of dried masoor and toor dal cooked until they are softened, to which canned, rinsed kidney beans–rajma, canned tomatoes, and frozen fenugreek greens–methi–are added. While this, the dal's base simmers to reduce the liquid, I put together a grand tarka containing a bunch of thinly sliced onions, lots of minced ginger and garlic, fresh chili peppers, lots of whole cumin and mustard seeds, and at the very last, a sprinkling of freshly ground fenugreek seeds, cooked in perfect succession in canola oil. This tarka, once the dal is cooked down to a thick, but still liquid, rich yellow puree dotted with kidney beans and tomato pieces, is tipped into the pot and stirred madly to meld all of the ingredients into a fragrant, extremely delicious whole. (At home, I like to use the garlic just thinly sliced, but at work, in deference to those who may not like to bite into a hunk of garlic, I mince it.)
At Salaam, we always serve dal over basmati rice, with sides of green chutney and cucumber raita. At home, I am perfectly happy with just basmati rice and strained yogurt with some lime pickles. Either way, this rajma dal is a hearty vegetarian meal, easily made vegan by leaving off the dairy-based accompaniments. It is a great way to introduce vegetarian meals to non-vegetarians, especially if you add some greens cooked in a tasty Indian fashion, as well as some spicy aloo gobi to the plate. These vegetable dishes not only add color, textural variety, vitamins and other nutrients to the meal, their flavors go beautifully with this dal. (I have found over the years that meat-eaters will miss meat less if they are presented with a plate of vegetarian food that is not only hearty and delicious, but which also features a variety of textures, colors and flavors. They get so into trying everything alone and in combination that they forget about the meat.)
1 1/2 cups masoor dal, picked over carefully for stones and debris and rinsed and drained
1/2 cup toor dal, picked over carefully for stones and debris and rinsed and drained
water as needed
1 1/2 teaspoons ground turmeric
pinch asafoetida (optional)
3 14 ounce cans dark red kidney beans, drained and rinsed thoroughly
1 14 ounce can diced tomatoes
3 cubes frozen fenugreek greens (you don't have to thaw them) or 1/4 cup fresh fenugreek greens, or 2 tablespoons dried fenugreek greens, soaked in warm water until softened then drained with the excess water squeezed out and discarded
4 tablespoons canola oil
3 cups thinly sliced onions
1 tablespoon Aleppo pepper flakes
1 teaspoon salt
2-4 red and green Thai chilies, thinly sliced on the diagonal (optional)
8 garlic cloves, either minced or cut into very thin slices
1 tablespoon finely grated fresh ginger
1 tablespoon whole mustard seeds
1 1/2 tablespoons whole cumin seeds
1 teaspoon fenugreek seeds, finely ground
salt to taste
chopped cilantro for garnish
Method:
Put masoor and toor dals in a heavy-bottomed wide, deep Dutch oven. Cast iron is great. Add turmeric and if you are using it, asafoetida. Cover with cold water by one inch and bring to a boil over medium heat. Turn heat down to low and cook, stirring and adding water as needed to keep the lentils from sticking, until the masoor cooks down to a puree and the toor dall is tender, but still holding its shape.
Add the kideny beans, tomatoes and fenugreek greens. (They are available frozen, already portioned into cubes and in resealable bags, in most Indian markets.) Turn heat down as low as you can and cook, stirring now and then until the added liquid from the frozen greens and tomatoes is cooked away.
While the dal is cooking, start the tarka–heat the oil in a heavy-bottomed, deep skillet or frying pan. When the oil is hot, add the onions and sprinkle with salt and cook, stirring, over medium heat, until they turn a golden color. Add Aleppo pepper flakes, and f using chilies, add them here, and keep cooking until the onions are a deep golden brown and the oil has turned reddish from the pepper flakes. Add garlic and ginger, and stirring constantly, cook until the garlic takes on a yellowish tinge and all is fragrant. Add the whole spices, and cook until the onions are dark reddish brown, the garlic is golden, and the mustard seeds pop. Sprinkle in the fenugreek seeds, and stir for thirty more seconds, then pour the whole fragrant mess into the dal, and stir it in well.
Taste and add salt as needed for flavor, then serve with chopped cilantro leaves as a garnish. This makes enough for about six to eight people for a main dish, more for a side dish.
3 Comments
RSS feed for comments on this post.
mmm this sounds amazing! I fell in love with dal when I made this Bengali recipe http://maninas.wordpress.com/2008/04/14/, and I never looked back! I love the sound of our dal! I will make it soon.

I've made this a bunch of times now, and it's always delicious — by far the best dal that's ever come out of my kitchen. Thanks for the recipe!

Comment by Ineke — June 30, 2008 #

LOVE RAAJMA

Comment by ZEENAT — June 4, 2009 #
Sorry, the comment form is closed at this time.
Powered by WordPress. Graphics by Zak Kramer.
Design update by Daniel Trout.
Entries and comments feeds.