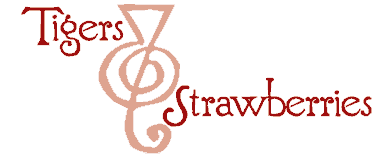 Cook Local, Eat Global
I am home, with three kitties curled up in bed next to me, and am feeling really pretty good. The percoset has kept the pain at bay, (though it is doing diddlybupkiss for the caffeine headache, unfortunately) and I have slept most of the afternoon away. Kat and Zak are napping downstairs, the house is quiet, and I can rest and heal.
Thank you all for your support while I have struggled to write about foo:, the topic had become next to impossible for me to care about. At the end of this ordeal, nearly everything I ate caused pain or nausea, or on lucky days, both. But thanks to you all who stuck with me through the long stretches of silence with a recipe here and there.
From here on out, things will improve.
Thank you all again–you are the best!
39 Comments
RSS feed for comments on this post.
Sorry, the comment form is closed at this time.
Powered by WordPress. Graphics by Zak Kramer.
Design update by Daniel Trout.
Entries and comments feeds.