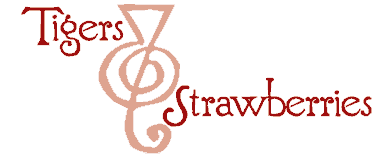 Cook Local, Eat Global
This is one of my favorite meat dishes from India to make in the late fall and winter.
Why?
Because my very favorite garnish for it is pomegranate seeds. Don't they look lovely, like sparkling garnets sprinkled over that steaming pile of meat cubes coated in a tingly spice paste? And they add crunch and flavor, too, a tangy sweetness that is a perfect counterpoint to the spices and the musky fresh green cilantro. And, of course, lemon juice–as little or as much as each diner wishes–gives the perfect acidic bite, a top note that makes your mouth want to dance and sing and shout with joy all at once.
I learned this recipe from Madhur Jaffrey's wonderful book, Quick and Easy Indian Cooking, which was one of the books I used to teach myself how to cook Indian, way, way, WAY back in the day. The recipes in this book are simple and very tasty, and it gave the first instructions I ever had on how to use a pressure cooker to make Indian food. And learning how to use a pressure cooker revolutionized my cookery immensely–and I ended up making curries on a much more regular basis than before, because I learned that even if I had to come home from work and cook dinner in an hour or two, with a pressure cooker, I cook beautiful dals, curries and stews, beans and soups that all tasted like they had simmered for hours and hours.
I liked that.
In fact, bohti gosht is the very first Indian recipe I ever made in my very first pressure cooker.
Bohti Gosht is an interesting dish, because it is not what most Americans would think of as a curry. It has no sauce–the meat is cooked in a minimum of water in the pressure cooker, and when the meat is done and the pressure is normalized, the cooker is opened, and the fire is raised to high again and the remaining water is boiled away, leaving the masala paste clinging to the braised cubes of meat.
Because it is dry, you really should serve bohti gosht with wetter dishes. A raita is lovely, as is a nice liquidy dal or a creamy vegetable curry like mattar paneer. You can also serve a wet chutney with bohti gosht–I love green cilantro and mint chutney with it myself.
Over the years, I have adapted the recipe to the point that my ingredient list looks nothing like Madhur Jaffrey's. For one thing, hers contains curry leaves, which when I first started making this dish, I could not find anywhere. And now that they are available, my family is so used to the way I make bohti gosht, I believe they would rebel if I messed with the recipe and added curry leaves! I also use more spices than she suggests in her recipe–she calls only for commercially made garam masala, turmeric and some ground cumin, along with fresh ginger and garlic, but I never made it that way. I never liked commercial garam masala (though that changed after I discovered Penzey's–BUT I still tend to grind my own garam masala for every day use), so I used cumin, coriander, cloves, peppercorns, cinnamon stick, green cardamom, a tiny bit of fenugreek seeds and a single black cardamom pod. I also use more garlic and ginger than she calls for, and much more than the single fresh green chili in Madhur's recipe. I use both fresh and dried chilies, because I like the different flavors they each bring to the dish.
I like to make bohti gosht for every big Indian feast I create, because it is so different from the saucy curries that most Americans think of when they are told that they will be eating Indian food. I like to tweak with guests' expectations, and beguile their palates with new textures, flavors and aromas. I want them to come away from my table not only with sated bellies, but with minds alight with curiosity and wonder–I want to inspire them to try ever more new and interesting foods, not only at my house, but out in restaurants and especially, at their own tables.
What sort of meat should be made into bohti gosht?
Madhur's original recipe calls for boneless shoulder of lamb or pork, cut into 1″ cubes, but I have only made it with beef or lamb. I would dearly love to make it some time with venison, but I haven't had a chance to try it that way. I suspect it would be divine, especially if I devised a blackberry sauce or chutney to go with it.
At any rate, here is my recipe for bohti gosht, an absolutely delicious dish that never lets me down.
Maybe someday I will try making it with curry leaves and see what happens….
Bohti Gosht
Ingredients:
4 tablespoons ghee or canola oil
2 pounds boneless stewing or braising meat, cut into 1″ cubes I prefer beef chuck or lamb shoulder
2″ cube fresh ginger, peeled and cut into chunks
6 cloves garlic, chopped roughly
1-3 green chilies–to taste, depending on how hot you like your food
2-3 dried red Indian chilies–once again, to taste
1/2 teaspoon peppercorns
1 1/2 teaspoons cumin seed
2 teaspoons coriander seed
4 whole cloves
1″ stick cinnamon
6 green cardamom pods
1 black cardamom pod
1/2 teaspoon ground turmeric
water as needed (this depends on what the smallest amount of water your pressure cooker can handle)
salt to taste
pomegranate seeds, roughly chopped cilantro leaves and lemon or lime wedges for garnish
Method:
Heat the oil in a heavy-bottomed skillet, or in your pressure cooker over medium high heat.
Add the meat, and begin browning, stirring as needed.
Grind together all of the rest of the ingredients into a fine paste except the water, salt and garnish.
When the meat is nearly completely brown, add the spice paste and cook, stirring, until the paste just begins to stick to the bottom of the pan or pressure cooker and the meat is fully browned. Deglaze the pan or pressure cooker with the smallest amount of water your cooker needs to operate. (Some models take up to three cups of water to work, while others can work with as little as a 1/2 cup of water. Mine takes 1 1/2 cups to operate properly.)
If you are browning in a pan, scrape the meat, water and spices into the pressure cooker. Bring to a boil over high heat, and close the lid on the cooker, lock it and bring it to full pressure.
Turn the heat down to low and cook for forty to forty-five minutes on high pressure for beef or venison. For lamb, cook for fifteen minutes, for pork, cook for thirty minutes.
Allow pressure to release naturally by taking the cooker gently off the heat and allow the temperature to drop on its own. When the pressure normalizes, which takes from 15-20 minutes, open the cooker, and put it back on high heat.
Bring to a boil, and cook, stirring gently, to remove the remaining water from the dish. Stir gently to avoid breaking up the meat cubes into shreds. (Though this will happen to some extent, anyway.)
When the water is boiled away, remove from heat and add salt to taste. Transfer to a heated serving platter and garnish with plenty of pomegranate seeds, cilantro and lemon or lime wedges. (I also pass bowls of the three garnishes, so diners can add as much as they like to their own portions.)
Eat with plenty of lemon juice squeezed over it, basmati rice and a saucier, wetter curry.
4 Comments
RSS feed for comments on this post.
Sorry, the comment form is closed at this time.
Powered by WordPress. Graphics by Zak Kramer.
Design update by Daniel Trout.
Entries and comments feeds.