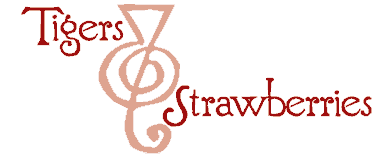 Cook Local, Eat Global
Hello all,
Dan here, as if Barbara has any luck at all, she's asleep by now.
Sorry about the delay. Â I'll let Barbara fill you in on the details as she sees fit tomorrow, but just to let you know where we went for a few days there…
We got hacked.
Someone had inserted some nasty code into the site and was using our server space and our bandwidth for a phishing scam.
Barbara and I became aware of this on June 9th, and shortly thereafterward, Dreamhost took our domain offline.
We're back up and running now, and I'm pretty sure I've got all the bugs out of the system, (though I am going to be a little more vigilant over the next few days.)
I am pleased to say that I know WHEN the compromise took place, and the time between the phishing scam going live and being shut down was only a matter of hours. Â 
Other commitments prevented me from fixing the problem and bringing us back online until today. I apologise for the inconvenience.
I am forwarding the material I have collected to the security firm that informed us of the breech so they can track down the culprits.
We return you now to your regularly scheduled Culinary Goddess, who had a post that she was all excited to share before this mess occured.
I'm going to bed…. 😉
7 Comments
RSS feed for comments on this post.
Sorry, the comment form is closed at this time.
Powered by WordPress. Graphics by Zak Kramer.
Design update by Daniel Trout.
Entries and comments feeds.