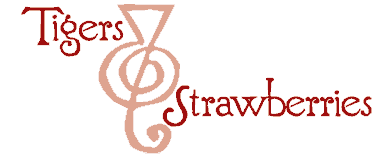 Cook Local, Eat Global

A selection of Chinese greens: baby bok choy, Chinese broccoli or gai lan, and in the back, snow pea shoots. The sausages in the green dish are lop cheong.
In ruminating on the Appalachian tradition of cooking greens with pork, I was reminded of how I got Zak to eat greens. It did involve cooking dark leaves with piggy bits, but not in the traditional Appalachian country style I had grown up with. It came about by riffing on the Chinese way of cooking and eating greens.
The Chinese love greens as much, perhaps more, than hillbillies do. I discovered this years and years ago when I was working as a waitress at The China Garden restaurant in Huntington, West Virginia.
It was the end of lunch shift, and everyone was pausing in our preparations for the dinner shift to have some lunch. There were three of us waitresses working: Heather, a tough-talking but good-natured native West Virginian who had grown up in Columbus, Ohio, June, a young Chinese immigrant who had been a nurse and was working as a waitress to put herself through nursing school in the States, and myself. We had dished up some of whichever lunch special appealed to us and sat down at a table together to eat. Heather and I bantered together, while June, who was very sweet-tempered, laughed at our risqué jokes.
Mei, the chef-owner's wife, came out of the kitchen with a small platter, and came to our table. We smelled something dark and delicious, and Heather and I, ever the adventurous eaters, looked up eagerly. "Whatcha got, Mei?" Heather asked, leaning forward to get a better look.
Mei waved her hand, as Huy and the rest of the kitchen staff came out and sat at the back table, carrying platters and bowls of rice. Huy was watching us as he sat down and began tucking into his bowl of rice.
Still waving her hand and shaking her head, Mei said, "Oh, its nothing, really, nothing fancy or special. And you probably won't like it anyway, but Huy wants you to try it."
I watched as she set it down and deeply inhaled the perfume of toasted sesame oil. It was some kind of greens, cooked until barely wilted and bathed in a shining sauce. To call them verdant was an understatement–they were colored in nearly obscene shades of brilliant green. My nose twitched. They smelled really good.
Heather was looking at them, too. She licked her lower lip, and raised a dark eyebrow at Mei. "What is it?"
Mei shook her head, "Oh, just some greens, Chinese greens, but I don't think you will like them. I told Huy that only Chinese people like them. Americans won't like them, but he wants you to try them."
I shifted in my chair to look past Heather's shoulder, and saw not only Huy, but Lo and the rest of the kitchen staff watching us intently. I shrugged my shoulder and picked up my chopsticks.
Heather had beaten me to the first bite. "Oh, Mei you know how Barb and I are. We'll try anything once, right?" She plucked up a choice stalk with her chopsticks and popped it in her mouth, and chewed slowly. Mei, June and I watched her. She swallowed, nodded her head and said. "Mmmm. Tastes like grass." A satisfied smile quirked the corner of her mouth.
Of course, I snagged a bit of stalk with darker, wilted leaves attached and bit into it. It was bitter and sweet and crunchy and soft and salty and redolent of the smoky wok and the dark mystery of sesame oil. I closed my eyes and nodded. Greens. I swallowed and smiled up at Mei. "Mustard greens. Oh, man, these are good."
Mei blinked, and stared. "Yes, mustard greens, that's what they are!"
June had been watching all of this with interest. She took up a very small bit of it and put it in her mouth, biting down on the crisp stalk. Instantly her face puckered and she shuddered, shaking her head. "Ooooh," she exclaimed, her voice tinged with disbelief. "Tastes like grass." With that, she shook her head and pushed the platter away from herself and toward Heather and I.
The back table erupted with laughter. Mei feigned great shock and pointed at June. "Wha–you never eat mustard greens?"
Heather took up another bite and chuckled. "So much for only Chinese people liking these." She winked at me, and we both began eating the greens in earnest. Pausing to grin over at June, Heather added, "That's okay. It means more for us."
June blushed and shook her head, laughing. "No, I don't like grassy things," she said to Mei.
Mei watched us eat for a few seconds then tapped me on the shoulder. "Where'd you learn to like mustard greens, huh?"
I looked up at her and winked. "Didn't you know that hillbillies and rednecks eat greens, too?" I looked down at the platter and added," Though we don't cook them so fancy or pretty as that."
She shook her head. "I had no idea," she answered, heading over to her table where lunch waited. As she sat down, Huy said, "I told you they'd like." He peered over at June and made a face, teasing her. "Except June. She's too spoiled."
June switched into Mandarin to answer Huy back and the banter between the two tables flowed around Heather and I, a river of words and laughter we could not parse.
But we didn't care. We had greens, and we ate the entire platter contentedly.
Years later, I decided that it was high time that Zak learn to like greens.
I decided to use his love of Chinese food to my advantage, and bought several varieties of green leafies, and began cooking them in a hot wok with sliced garlic, dressing them simply with a bit of sugar, some wine and light soy sauce, and a dash of rice vinegar. When they were done, I would drizzle sesame oil over them and scrape them out of the wok onto a waiting heated platter.
He ate them up.
My greatest coup was getting him to eat kale. I happen to love lacinato kale–a variety that has fairly tender, wrinkled ovoid leaves with crisp but not tough center veins. I had some lop cheong–dry cured Chinese pork sausage that has a good bit of sugar in them, so I diced it very small, and minced up a clove of garlic with an equal amount of fresh ginger. I cut the kale crosswise into thin ribbons so each slice had a bit of the crisp center rib.
I heated up my Cantonese style cast iron wok which I had recently bought from The Wok Shop in San Francisco, and tossed in the minced aromatics and the diced sausage. I cooked them until the sausage had started to brown and the garlic was golden, then added a drizzle of homemade chile oil with seeds and added the kale. I stirred like mad, letting the kale quickly wilt, and shook a bit of thin soy sauce into the wok along with some chicken broth. A sprinkle of sugar and a dash of chianking black rice vinegar finished the greens, and onto the platter they went.
They were by turns sweet, sour, smoky, gingery and garlicky. The sausage had rendered their fat so everything was coated with a porcine richness that exploded on the taste buds every time you bit into a piece of it. It was an unqualified success.
At a subsequent visit to the Columbus Asian Market, I picked up more lop cheong, and was replenishing my supply of greens. A little Chinese grandmother glanced into my cart and asked what I was going to do with the sausages. I told her about cooking them with greens.
She thought it sounded like a good recipe and said she might try it herself. In the meantime, she pointed out the pea sprouts and asked if I knew what they were, and we were launched on a bilingual discussion of greens, how to buy them, how to cook them and what ailments they were good for curing.
Which was fine, except we were slowing down the traffic in the produce section.
Time and again, in my multi-ethnic explorations of food, I have found that the culinary arts can become a bridge that brings people from very different backgrounds together. Food is a language that transcends linguistic and cultural boundaries, and when two native speakers of the culinary mother tongue come together, impassioned communication results. We can see that while we may have grown up on opposite sides of the planet, we have something in common which we both love.
A simple plate of greens.
6 Comments
RSS feed for comments on this post.
Sorry, the comment form is closed at this time.
Powered by WordPress. Graphics by Zak Kramer.
Design update by Daniel Trout.
Entries and comments feeds.