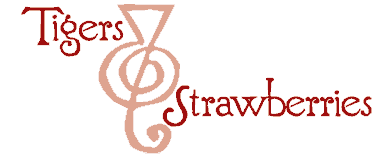 Cook Local, Eat Global
Kate, in her excellent blog, "The accidental Hedonist," wrote in a recent entry about what exactly constituted "comfort food." She notes that comfort food is a term that is not limited to entrees, side dishes or desserts, and that it seemed to include foods that did not appear on the menus of three-star restaurants. She says, "From this, I've come to a conclusion. "comfort food" is a term that is analogous to the phrase "guilty pleasure". A guilty pleasure is something that you enjoy that you feel as if you shouldn't. Comfort food is a food you enjoy but you probably wouldn't find on a three star restaurant's menu. In short, "comfort food" is a food you enjoy, but you believe you need to qualify it as somehow worthwhile."
I think that she has part of the answer. One generally does not find "comfort food" dishes on the menus of fancy restaurants; such artless, simple food, is not what one expects to get dressed up and sit down to a white linen and crystal laden table for. Wine lists and comfort foods just do not go together.
I think that "comfort food" encompasses any simple, homestyle foods which remind a person of their childhood, and the comforts of home, hearth and Mamma.
Alice May Brock, of "Alice's Restaurant" fame (yes, Virginia, there really is an Alice–did you think Arlo made the whole thing up?) says in her cookbook, The Alice's Restaurant Cookbook, that comfort foods are all those milky, soft things that make us feel like we are back in Mommy's lap being cuddled.
I tend to agree with Alice, except for the milky and soft part.
Because every culture has comfort food, and many of them have nothing to do with dairy products, nor are they all soft.
I mean, a lot of them are soft. A typical American comfort food is mashed potatoes–you cannot get much smushier than that. Oatmeal is a comfort food for many of my Scottish friends–that is pretty mushy, too.
Cantonese folk are comforted by congee–a porridge made with rice and chicken stock, which is served either plain or with a dizzying array of condiments or accompaniments, like fish balls, thousand year old eggs, shreds of pork or pickled vegetables. It is a breakfast food that is considered to be highly nutritious for everyone, but particularly for the very young or old, and women recovering from childbirth.
Soups are comforting the world over–chicken soup being a favorite almost everywhere. What Jewish American doesn't crave matzoh ball soup when they are feeling under the weather or a little depressed? I am told by my Thai friends that tom ka gai-chicken coconut milk soup with galangal will cure the common cold, a hangover and a broken heart. My Pakistani personal chef clients loved red lentil dal cooked with chicken and lots of garlic and chili peppers. They told me it cheered them up just to smell it cooking on the stove.
Cucumber mint raita was another big comfort food for them. I would make quarts of it for them, and they kept asking for it over and over.
My Syrian Aunt Nancy was comforted by the smell of garlic and basil cooking–she grew up in an Italian/Portuguese/Middle Eastern neighborhood in Providence Rhode Island, and just smelling anything Mediterranean in origin on the stove gave her a smile and spring in her step.
Among Native Americans, I suppose a good example of a comfort food would be fry bread–a Navajo recipe that is widely cooked and served on the powwow circuit. Fry bread serves as a substitute for tortillas in Indian tacos–ground buffalo or beef meat served on hot fry bread with some cheese and salsa and lettuce on top. My daughter craves those, and can eat inordinate amounts of them at a sitting.
Essentially, what I am saying is this–comfort food is no one thing. It has no one meaning, no one definition–it is a concept which is both universal and fluid. There are no borders to comfort foods–every culture has them, and while they may never feature in the fancy restaurants around the world, they form the backbones of the real cuisines of every country on earth. The real cuisines are not made in restaurant kitchens, but in the hearths of every family on the planet. Professional chefs do not invent cuisines–they refine them, they change them, they are inspired by them, but the soul of a cuisine comes from the hands of mothers and fathers all over the world who toil to feed their families every day.
The creators of "comfort foods," are the ones whose food moves our spirits and call us back to the table.
They are the real heroes of cooking, and one should -never- be ashamed to eat their food.
I agree with Kate wholeheartedly–food does not have to be anything but good.
9 Comments
RSS feed for comments on this post.
Sorry, the comment form is closed at this time.
Powered by WordPress. Graphics by Zak Kramer.
Design update by Daniel Trout.
Entries and comments feeds.