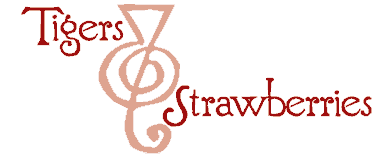 Cook Local, Eat Global
Okay, number 36 did not work, so the random number generator gave me number 2.
So, if you hold the card with number 2 on it, post a reply here within three days to claim your very own Chupacabra Chili t-shirt, one of only three currently in existence, giving your email address so I can email you and get the proper snailmail address to send this lovely and talented bit of wardrobe whimsy right to your door. Yes, right to your door.
Stay tuned, I have more to post later, and a food related topic, even.
And the number, by the way, is 2.
3 Comments
RSS feed for comments on this post.
Makes me wish I had a card with a 2 on the back, or where ever. 😉

And thanks for your thoughtful comments on my blog thingies. It meant a lot to me. *hugs*

You can just order a t-shirt–it is the first link on the right over there.

They are not too expensive.

Or, you can wait until I post the third number, and if no one claims it then, I will open a contest to all readers. Of some sort. I gotta think of what sort of contest, though.

Comment by Barbara Fisher — February 24, 2005 #

Oh, and on the comment on your blog thingie–you are very welcome.

Love is love. Don't question it, only experience and treasure it.

Comment by Barbara Fisher — February 24, 2005 #
Sorry, the comment form is closed at this time.
Powered by WordPress. Graphics by Zak Kramer.
Design update by Daniel Trout.
Entries and comments feeds.