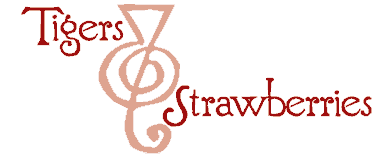 Cook Local, Eat Global

There is no way around it: split pea soup is frightfully unattractive. However, it tastes divine, and is a frugal dish that anyone can make.
But it sure does taste good.
It seems I am making a lot of soups recently. I think it started with Zak and I having the flu. This fomented the making of the Shiksa Ball Soup, which has unnatural curative powers. Then, I had a craving for Hot and Sour Soup, and I had the ingredients, so whoop! What do you know, I made some of that, and ate it for about four days. And then, last night, Zak was in a bread making mood again, so I had to figure out what to make to go with his cardamom-flavored boule.
An earthy lamb stew with flageolet would have been nice, but I had no lamb.
Beef stew would have worked well, but alas, the freezer was empty of beef.
Clam chowder I wasn't in the mood for.
I had the inspired thought of north Indian masoor dal–those beautiful, hulled, split pink or red lentils (which are nothing but brown lentils stripped naked) which cook up into a nice yellow puree. I cook mine with some turmeric, ginger and garlic, then season it with a fiery tarka at the end. A tarka is made of spices and sometimes onions or chiles cooked in ghee or oil, then stirred into a dish just before serving to fill it with fragrance and delightful flavor. I tend to make my tarka with very browned onions, golden-fried garlic, fresh chiles, whole cumin and mustard seeds.
Sometimes I put chicken in the dal, but more likely, I add vegetables, like green beans or squash or eggplant.
As delightful as that seemed to me, Zak vetoed it. He is not so passionate about masoor dal tarka as I am, I suppose. I could probably eat such a thing nearly every day with joy, but he is not as fond of it.
So, then, playfully, I suggested split pea soup, and he agreed.
Which I found odd, because split pea soup is very like masoor dal. It is green starchy peas, hulled and split that cook up into an olive-colored puree. They are sweeter than dal tarka; theh may be starchy peas, but there is still a bit of sugar in them.
I think the main attraction to the split pea soup for Zak was the ham. We get ours from the same farmers who provide us with delicious free range organic beef, lamb, goat and the ever-sacred and beloved pork. They cure and smoke the hams themselves and they are meaty, without added water and preservatives. Delectable and filled with smoky richness, having a ham hock and maybe a slice of ham in the refrigerator or freezer from our beloved farmers is like having money in the bank.

The ingredients for split pea soup. Notice the meaty ham hock: the reason for Zak's love of split pea soup.
And, so, I set forth to make split pea soup.
It starts, as many of my soups and stews do, with leeks. Sliced thinly, and rinsed several times, they go into the pot with some garlic and olive oil to sweat. I am not looking to brown them, I only want them to release their juices and flavors. After the leeks wilt, the heat goes up, and into the pot goes the ham hock, to brown a bit on each side.
Then, in goes some sherry, though I have to confess I used Chinese Shao Hsing wine, as I was out of sherry. My theory is this–if Chinese cookbooks suggest that you can substitute dry sherry for Shao Hsing, then the reverse must be true. I have done it many times to no ill effect, either on my food or myself and none are the wiser. Except now everyone who reads this blog to whom I have admitted my tricksy substitutions.
Thyme, sage, celery seed (I use celery seed instead of celery simply because Zak is not fond of the texture of celery. The seed has all of the flavor and no mushy-stringy-squishy objectionable mouthfeel) and liberal lashings of black pepper go in next, along with cubes of ham. Then the vegetable and chicken broths, and the peas.
One can add a sprinkling of chile flakes at this time, but I seldom do. It can be jarring in pea soup to have a jolt of capsiacin heat. I do admit, however, to adding a sprinkle of chile flakes to my own serving of it once it is done, now and again.
I bring it to a boil, then turn the heat down, cover the pot and it simmers.
At this point, I cut up some baby carrots I had into thick diagonal slices, and peeled and diced a parsnip.
For those who have never eaten a parsnip, you should try one.
It is a member of the family Umbelliferae, which makes it a cousin to the more commonly known carrot. It is also related to dill, fennel, caraway, parsley, coriander, cumin, angelica, celery and hemlock. While all other members in that list I mentioned are wonderfully flavorful, I highly suggest you leave that last one alone, as it is indeed what was used to do in Socrates back in the day for the heinous crime of teaching the youth of Athens think critically.

A parsnip in its natural state, along with one peeled and sliced. Notice the structural similarity to carrots; the flavors are similar as well, though the textures are quite different.
The carrot and parsnip are the two members of that plant family which are commonly grown for their edible roots, but the parsnip has been overshadowed by its more gaily colored and sweeter cousin. Parsnips are quite good for you, being endowed with an impressive amount of folic acid, potassium and calcium, along with smaller amounts of the B complex vitamins, vitamin C and iron. They have a decent amount of fiber in them, too, but they cook up to a nice, smooth, starchy texture. They are sweet, like carrots, but not overwelmingly so–there is a floral, herby green fragrance to parsnips that carrots lack.
They can be cooked in any way one would use a potato: in gratin, roasted, baked, boiled and mashed, (rather like turnips), made into cream soups, and the like. I like adding them into mixed vegetable soups and stews, which is my way of sneaking a new vegetable past inexperienced diners. I do it at the domestic violence shelter all the time, and most of the women have been surprised at how good "Barbara's Weird Vegetables" taste.
I like them in pea soup–they are sweet, but more complexly flavored than carrots, which adds another level of flavor to the entire dish.
At any rate, once the peas start breaking down into their puree, I added the carrots and parsnip, and the soup was done when the peas turned themselves into a thick "cream" soup.

The soup just after adding the carrots and parsnips. The characteristic sickly green color has already begun to take prominence.
At which point, I added about a tablespoon of fresh, finely minced rosemary and called it done. I served it with a teaspoon of sour cream and another sprinkling of the minced rosemary, alongside Zak's cardamom bread.
It really wasn't a pretty meal, what with the rather sallow green complexion the soup ends up with and all, but it was hot, fragrant and comforting, with a deep smokiness from the ham and a lingering sweetness from the peas, carrots and parsnips.
The flavor deepens when you keep it for a few days in the fridge; though the song says you can keep it for nine days, I never do. It doesn't last so long. The ham makes sure of that for us.
12 Comments
RSS feed for comments on this post.
Sorry, the comment form is closed at this time.
Powered by WordPress. Graphics by Zak Kramer.
Design update by Daniel Trout.
Entries and comments feeds.