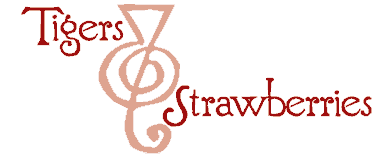 Cook Local, Eat Global

This is a partial view of my spice cabinet. This is one sixth of it–there are three shelves total, twice as wide as what is shown in this picture.
So, I am still packing–that is a big surprise, I know. And I am on the phone with a friend, discussing putting together a series of lessons for her to learn how to cook lactose and gluten-free, while I am packing up my spice cabinet.
I have an entire large, three shelf, thirty-two inch wide cabinet devoted to spices and herbs.
Apparently, not only do I compulsively buy weird legumes, I purchase every spice known to humankind.
Lots of them at Penzey's, as you can see.
So, while I am talking with my friend, I am taking up the various jars, bottles, bags and boxes of herbs and putting the ones I am not likely to use in the next week into a file box. And I am finding all sorts of things that, while, I didn't exactly forget I had them, I didn't realize how many of them there were.
I have fourteen kinds of dried chile products: whole and ground chipotles, whole and ground anchos, chiltepen, tien tsin, Pakistani chile flakes, Californian chile flakes, dried jalapenos, chiles colorado, ground cayenne, sweet paprika, half-sharp paprika and hot paprika, and Aleppo chile flakes. Oh, and chile con carne powder. That makes fifteen.
Then there are the dried flowers: lavender and rose buds, both food grade.
Four kinds of peppercorns.
Two kinds of cinnamon, and four different forms or varieties of cardamom.
Many kinds of Indian spices which many normal Americans have not heard of, such as amchoor, ajwain, kala jeera, asafoetida and kali elaichi.
Black and white sesame seeds.
And, of course, my beloved Sichuan peppercorns.
So, what I want to know is, when does a lot turn into too much, and when does too much turn into way too much and when does way too much turn into, "Hello, my name is Barbara, and I have a problem with spices. I love them. I collect them, and I use them every day. I am a user?"
And for those who have a similar problem with spices, or wantt to develop a similar problem with them, or for culinary nerds like myself who like to read stuff written by similarly obsessed people, here is a great resource for everything you ever wanted to know about herbs and spices.
The emphasis on the site is on Asian herbs and spices, and is written by a man after my own heart. It is truly an educational experience to read his work.
Okay, enough stalling for me.
Back to the boxes!
12 Comments
RSS feed for comments on this post.
Sorry, the comment form is closed at this time.
Powered by WordPress. Graphics by Zak Kramer.
Design update by Daniel Trout.
Entries and comments feeds.