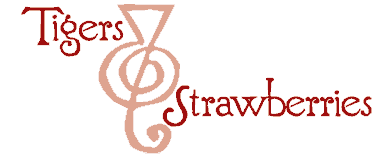 Cook Local, Eat Global

Spring has sprung here in my world, and with it comes a fresh breeze, a change of living spaces, and a new focus to my blog.
Hey, folks–it is a post that is not about food. Well, not entirely, anyway.
Spring is here and with it comes a fresh spurt of creative energy, a change in living quarters, a frenzy of new business opportunities and some really pretty crocus.
It is also bringing me to a place where I must pause in my blogging activity.
In all likelihood, we are taking my computer apart today and putting it in the back of the car and zooming off to transport it to Athens. Zak and I both hate letting movers touch things like computers and musical instruments, so we have been transporting such things in dribs and drabs for the past week or so.
So, as I will be sans computer, that means that we will be sans blog, at least until we move on Monday and get the laptop up and running around Thursday or so.
So, until then, look for radio silence on this page, but after the move and the return to cyberspace, I will start back my frenetic pace of blogging and will fill you all in on the status of my two, yes two, new kitchens, and how my new business ventures with said kitchens and whatnot are going.
And look for new, entertaining features about the food scene in Southeastern Ohio.
Yes. A food scene. In Appalachian Ohio. Yes. Such a thing exists. It does.
Do not be afraid. I will be there, holding your hand the entire way.
It is just my way of reminding the world that all of the good food out there does not just happen in big cities in the restaurants of celebrity chefs under glitzy lights and showmanship. It also happens in small towns, in farmer's markets and under the hands of talented home cooks turned professional food producers.
So, until then, cook well, eat well, be well, and log off the computer now and again, go outside and smell the flowers. They sure are pretty.
4 Comments
RSS feed for comments on this post.
Sorry, the comment form is closed at this time.
Powered by WordPress. Graphics by Zak Kramer.
Design update by Daniel Trout.
Entries and comments feeds.