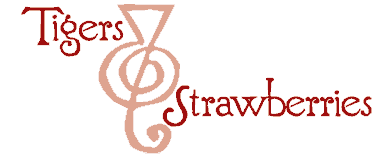 Cook Local, Eat Global
So, two days ago, I wrote about food and politics in the US.
Today, I will write a bit about food and politics in China.
Currently in China, there are to big fracases going on that have the populace irritable. One is Japan's ascention to the UN Security Council, which, because of Japan's official minimization of the atrocities committed against the Chinese people in WWII, has folks a bit riled up, which is understandable. The second issue that looms large in China today is that there are some Chinese folks, particularly older folks in Hong Kong who are harshly critical of their own government–about the official statement on the subject of dim sum.
That's right, you heard me. Dim sum.
Dim sum is a tradition of eating small mouthfuls of exquisitely shaped dumplings, noodles, buns, and other little packets, bits and bites of food that are served in teahouses. This tradition is a big part of Chinese culture, particularly in the southern province of Canton, and in Hong Kong, and it is considered almost sacred by families, and particularly, by older men. Teahouses are where people gather to gossip, to visit with relatives and friends, to celebrate events and holidays, or just to have a nosh and some nice conversation.
Well, apparently, the Chinese government has issued a statement saying that some dim sum menu items are not particularly healthy for a person to consume in large quantities.
And it has ticked folks off.
The dim sum items in question tend to be deep fried or contain lard, which, as we all know, is probably not the best thing for a person to eat on a regular basis. Of course, the traditional Chinese diet is much healthier than the Western diet, based as it is on grains and vegetables, with a minimum of meat and saturated fats, and dim sum is a part of that diet.
However, dim sum has never been something that is eaten in large amounts every day.
But, the Chinese government has made a fairly innocuous statement saying that it might be a good idea for people to avoid the saturated fat and deep fried items and instead eat more vegetable-based items and ones that are steamed.
No mention has been made of closing dim sum restaurants or physically restraining people who insist upon eating this stuff. Just a gentle reminder that maybe people shouldn't eat it all the time.
And people are really riled up over the government telling them what to eat and what not to eat.
Now, if it were me, and I was in the Chinese government, I would probably lay off dissing the dim sum, and instead issue a warning about how hazardous American style fast food can be to one's health and well-being. Because, really, the food at teahouses usually starts out with recognizable ingredients, but the processed gloop that makes up McDonald's food has been shown to be deliterious to health both in formal studies and in the film, "SuperSize Me."
Considering how fast KFC and McDonald's are growing in popularity in China, I would say that the foods from those chains are probably putting more Chinese citizens at risk than the dim sum delicacies that are served in traditional teahouses.
Of course, not only is the health of China's people in danger–their tastebuds are at risk as well. And that is a greater threat, as far as I am concerned. I would hate to see the glories of Chinese cuisine tossed aside for the convenience of fast food. It would be horribly sad.
But that isn't a scientific fact; it is only my opinion.
10 Comments
RSS feed for comments on this post.
Sorry, the comment form is closed at this time.
Powered by WordPress. Graphics by Zak Kramer.
Design update by Daniel Trout.
Entries and comments feeds.