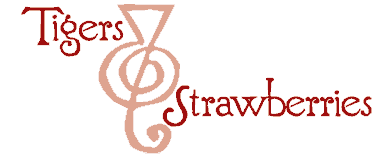 Cook Local, Eat Global

Kashmiri kofta, all dressed up on a plate. Basmati rice is the foundation, then the kofta, mushrooms and sauce go over. I used the microgreens to edge the plate, and then sprinkled the minced mint and sliced almonds over the kofta. And of course, I finished it all with a viola. Because, I could.
So, we went to the Farmer's Market yesterday, even though it was pissing rain and we both have some sort of influenza crud which is making us both feel, well, cruddy.
Zak's motivation was the Pie Lady, who it turns out wasn't there.
My motivation was some good fresh produce.
I ended up coming home with a huge handful of fresh spearmint, a bundle of microgreens, eggs, and a big bag of fresh shiitake mushooms.

Microgreens from the nice lady from Green Edge Gardens who sells at the farmer's market. I think that "microgreen" is a new way of saying "sprout." I suppose it sounds more modern and less dirt-worshipper than the old term. There are radish, sunflower, buckwheat and cabbage babies in there. Oh, and as you can see, violas. Not only is this mixture beautiful, it is flavorful.
At home, I had my last bit of the Bluescreek Farms ground lamb.
And I had yogurt and cream.
I had to make Kashmiri Kofta.
I just had to.
Kashmir has been much in the press recently because currently India and Pakistan are having a territorial dispute over the region, and there have been some very tense moments in the past few years because of this. As of yesterday, Pakistani officials have declared that they seek a peaceful resolution to the problem, which I hope is how it goes down, as the sectarian violence there is not good for anyone.
A mountainous region in the extreme north of India, Kashmir is known for extreme natural beauty and a cuisine that is rich in dairy products, especially yogurt and cream. The land is fertile, and many crops are grown in the upland fields and valleys, with a great emphasis placed on fruit and nut orchards and wheat. Saffron crocus is grown in the fields of Pampore, and in the autumn, the land is carpeted by the pale lavender flowers open to the sky. Wild mushrooms and herbs grow in the forested hills and are gathered and used in many dishes.
The richness of Kashmiri cuisine comes in large part from the influence of the Mogul Emperors who came from Persia and conquered the region centuries ago. The Persian tradition of using flowers and flower essences, milk and cream, nuts and fruits in cookery have strongly influenced the cuisine of the region and to this day, many traditional dishes are ones that were first served in Imperial courts.
Lamb is a preferred meat in this region which is peopled by Hindus and Muslims both. It is cooked in many ways, but one of my favorites is kofta.
A kofta is a meatball, or a ball meant to resemble a meatball. (There is a Kashmiri dish called "malai kofta" that consists of balls made of minced vegetables bound together with chickpea flour, also known as besan. These balls are fried and then cooked in curry sauces, often ones that are based on nuts and cream, and are delicious served with rice or bread.)
I used to make kofta quite often for my clients, and I based the recipe I used last night on what I used to cook for them. I never used mushrooms in it, though I think that they would have liked it if I had thought to do it; both of them loved mushrooms. I found that the addition of the mushrooms gave a deeper flavor to the dish and really made it resemble Stroganoff.
The kofta are tender, and delicate–there is no binder present in the meat, so when frying them, you have to be very gentle with them. Once you add them to the sauce so they can finish cooking at a simmer, you have to stir carefully so that they don't break up.
Shiitake mushrooms are what I had to use in this, but I think that morel mushrooms would be fantastic, or chanterelles, or better yet, a mixture of many different kinds of wild mushroom. If you have nothing else, I bet that plain button mushrooms or crimini would be good, too.

Fresh shiitake and spearmint. The paste in the small bowl in the corner of the cutting board is the curry paste for the sauce. The dark reddish color comes from the very deeply browned onions.
I used my Sumeet Multi-grind to make the curry pastes; if you do not have such a beastie (which I highly suggest you purchase if you make a lot of Indian, Thai and/or Mexican foods–it is invaluable for all three of those cuisines), then use a blender, but add a bit of water to get the mixture to grind finely enough. A food processor will work as a third choice. Or, you can use a food processor and then put the mixture in a mortar and pestle and finish smoothing out the paste.
But really, nothing compares to the Sumeet for making a smooth paste out of a mixture of wet and dry ingredients in under a minute. It really is amazing.
Kashmiri Kofta
Ingredients for the Kofta:
1 pound ground lamb
1 clove of garlic
1″ piece of fresh ginger, peeled and sliced thinly
1 green Thai chile
1/2 teaspoon black peppercorns
1 pinch asafoetida/hing
3 black cardamom pods
1/4 teaspoon green cardamom seeds
4 teaspoons coriander seeds
1 teaspoon black cumin seeds (kala jeera)
1/4 teaspoon cumin seeds
1 pinch dried crushed Pakistani chile pepper
1/2 teaspoon salt
1 tablespoon sliced almonds
2 tablespoons golden raisins
1/4 cup fresh spearmint leaves
ghee or mustard oil as needed to fry kofta and mushrooms
1/2 pound fresh shiitake mushrooms, stems removed and sliced thinly
Ingredients for the Sauce:
1 medium yellow onion, thinly sliced
1 tablespoon ghee or mustard oil
3 cloves garlic
1/2″ piece fresh ginger, peeled and sliced
1 green Thai chile
1 1/2 teaspoons black peppercorns
2 teaspoons coriander seeds
1 teaspoon kala jeera
2 black cardamom pods
1 teaspoon cumin seeds
1 pinch crushed Pakistani chile
1/4 cup skim or 1% milk
1 cup plain full fat yogurt
1/8-1/4 cup cream
1/4 cup golden raisins
salt to taste
handful of fresh mint, minced, for garnish
handful of sliced almonds, for garnish
microgreens (sprouts) and fresh edible flowers, for garnish
Method:
Put the ground lamb in a medium sized bowl. Take the remaining ingredients for the kofta, up to and including the spearmint leaves, and grind it as finely as you can by whatever method you possess. After it is ground, add it all to the meat, and mix together thoroughly with your hands, mashing and squishing it all into a fine, fine, mixture.

The ingredients for the seasoning paste that is mixed into the lamb to make the koftas in the workbowl of my Sumeet prior to being ground up.



Here are the same ingredients after less than a minute of grinding. I love the Sumeet.

Using a tablespoon measure or cookie scoop, take level tablespoons of the kofta mixture and form them into football or egg-shaped little balls by gently shaping and smoothing them with your hands. Do not compact the meatballs overmuch; they should be light and tender in texture. If there are any seams or cracks on the outside of them, smooth them gently out with your fingers; the more seamless they are, the less likely they are to crumble apart during cooking.

This is the size and shape the kofta should be when you form them. I used a one tablespoon cookie-scoop to get them all to be the same size–that way they look nicer and they cook more evenly.
Set the kofta aside and heat ghee or mustard oil in a heavy, wide-bottomed pan. When it is very hot, add the thinly sliced onions and stirring constantly, cook them until they are a very dark mahogany color. Be very careful near the end of the cooking time–the onions can go from dark mahogany to burnt and black within seconds. As soon as the dark color is reached, scrape the onions out into a waiting bowl. Combine the garlic and the rest of the ingredients up to and including the Pakistani chile in the workbowl of your blender or food processor or whatever other device you are using to grind up the curry pastes. Add the onions, and process until a very smooth, dark reddish paste results.
Clean out your pan, add ghee or mustard oil, and heat up again. Add kofta and brown over medium heat on all sides. Turn the meatballs gently with a spoon or fork by rolling them. Don't try to scoop them up and turn them over; this will break them up. As soon as they are brown on all sides, remove them to drain on paper towels. Add mushroom slices to pan and allow them to brown slightly in the combined ghee/oil and lamb fat. When this is done, remove mushrooms and set aside with kofta.
If there is more fat than is needed to just barely coat the bottom of the pan, remove excess. Heat pan with its scant amount of oil and then add the reddish curry paste. Stir and fry until it is very fragrant, about a minute and a half. Add milk and deglaze the pan, scraping up all the browned bits. Add yogurt and cream, then kofta and mushrooms and turn heat to low. Add raisins. Simmer for about twenty minutes. After it has simmered, turn the heat up to medium and cook, stirring gently to keep from breaking up kofta, for about ten minutes to reduce the sauce until it will coat the back of a spoon.


The finished kofta and mushrooms in the sauce; the brown color comes from the dark brown onions which have been cooked, then ground into the spice paste and cooked again.

Garnish with mint and almonds and serve with basmati rice or naan.

No Comments yet
RSS feed for comments on this post.
Sorry, the comment form is closed at this time.
Powered by WordPress. Graphics by Zak Kramer.
Design update by Daniel Trout.
Entries and comments feeds.