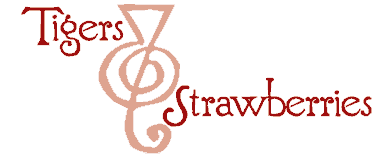 Cook Local, Eat Global

Green goodness: a pile of goodies from the Athens Hills CSA. Salad mix includes red and green oak leaf lettuces and mizuna, among other good things. Also pictured are a big bunch of basil, a bunch of spearmint and lots of cilantro, a pile of sugar snap peas and a bunch of asparagus.
So today was the opening weekend of the CSA season, and my first bag of goodies was chosen bright and early at the Athens Hills CSA booth at the farmer's market. This is their first year selling the CSA way, and I am pleased to be a charter member of the program. Instead of the way that a lot of CSA's work where you get a set box of whatever is being harvested that week, the folks at Athens Hills lets the member choose what they get, so if you happen to despise chard, you are safe from ever having to eat it. I think that this is a great way to structure the CSA thing–it allows the buyer to have say in their diet within the parameters of what is in season.
The farmers send out an email on Thursdays letting folks know what will be available on market day, so you can plan ahead for what you want and need. That is a really nice idea, as it lets those who are into menu planning to really dig in and think ahead, while for those who are like me and cook what looks good on a given day, it gives us something to look forward to browsing.
I picked out piles of herbs today because tonight, we are having friends over to celebrate the end of the quarter at Ohio University, the beginning of summer in Athens, which is a laid-back, relaxed affair what with most of the college students gone, the arrival of my daughter, Morganna, as she transitions between her father's home and my own, and the bon voyage to Heather, who is off on Monday to go study at a university in Lebanon for a couple of months.
Since Heather is the one who is travelling, she got to pick the cuisine I'd cook from to honor her. Last year, when she was on her way to Indonesia (Heather is a world traveller and explorer extraordinaire), she asked me to send her off with lasagne, knowing that she would not have a chance at eating anything Italianesque for months. This year, she asked for Indian food.
So, to say goodbye to Heather, hello to Morganna and summer, congratulations to those of us who have finished another quarter of school, I decided to have Zak fire up the grill and we'd throw on Seekh Kebabs, and Murgh Elachi Kebabs. The lamb and chicken are marinating right now, but I still have to put together the cucumber mint raita, the pomegranate molasses salad dressing to go with the greens and strawberry salad, and I have to string the snap peas for the snap pea, lemon and cardamom stir fry.
For dessert, which was promised to Heather's husband, the intrepid Digital Media professor of OU, Dan, and to Zak, we are having the ever popular and famed Aphrodite Cookies, which are also known as Barbara's Little Boobie Cookies, Rosewater Cookies and Orgasm Cookies. I'll be posting about all of the menu items over the next week, have no fear, and I promise to explain the names behind those cookies as well as posting a recipe and an article I wrote about them that was published in SageWoman magazine last summer.
So, since I have lots of folks to feed today, I'd best get on the ball and get cooking!
2 Comments
RSS feed for comments on this post.
As always, sounds amazing. Unfortunately, we'll be away for most of the summer, so we can't take advantage of the CSA.

Did your dinner turn out well? Were the cookies orgasmic?

The dinner turned out wonderfully, as you will see in the next series of posts.

The cookies–well, they did their magic, as they always do. I will have to post the article I wrote about them for SageWoman this week sometime, along with pictures….

Comment by Barbara Fisher — June 19, 2005 #
Sorry, the comment form is closed at this time.
Powered by WordPress. Graphics by Zak Kramer.
Design update by Daniel Trout.
Entries and comments feeds.