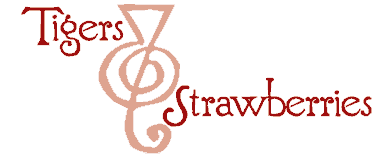 Cook Local, Eat Global
According to Julie Powell, it does.
Julie Powell, (the blogger behind the Julie-Julia Project) in her recent New York Times Op-Ed piece entitled, "Don't Get Fresh With Me,"claims that those who prefer to eat organic, locally grown produce and shop at farmer's markets for seasonal foods are rich, elitist snobs.
Well. Isn't that special?
Let's hear it directly from the author's sarcastic pen, shall we? Ms. Powell writes, "This sort of garden-variety condescension is eternal, and relatively harmless. What makes the snobbery of the organic movement more insidious is that it equates privilege not only with good taste, but also with good ethics. Eat wild Brazil nuts and save the rainforest. Buy more expensive organic fruit for your children and fight the national epidemic of childhood obesity. Support a local farmer and give economic power to responsible stewards of sustainable agriculture. There's nothing wrong with any of these choices, but they do require time and money.
When you wed money to decency, you come perilously close to equating penury with immorality. The milk at Whole Foods is hormone-free; the milk at Western Beef is presumably full of the stuff – and substantially less expensive. The chicken at Whole Foods is organic and cage-free; the chicken at Western Beef is not. Is the woman who buys her children's food at the place where they take her food stamps therefore a bad mother?"
What a poorly constructed strawman argument.
I have never noticed anyone who is a part of the organic, local-foods, sustainable agriculture movement look down on a woman for using food stamps where they are accepted in order to feed her children. And if I did notice such an action, you can bet your sweet bippie I would have something rather caustic to say to their faces on the issue.
In fact, I would like to point out that at the Athens, Ohio Farmer's Market, there are plenty of farmers who accept WIC vouchers from mothers on public assitance. I guess that those WIC-voucher moms who shop with the farmers are just as elitist the rest of us.
So, when I shop at the Farmer's market and support these same WIC-voucher-accepting farmers, I am being elitist? Is it elitist to buy food that I can trust, that tastes better than the stuff that is shipped from who knows where, and that goes back into the local economy?
I don't think so, and I will tell you why.
Because, I believe that the true elitists are those who shop at the cavernous, air-conditioned local grocery store and demand that completely unseasonable produce be available to them at all hours of the day or night, at prices that are kept artificially low by subsidized water, international trade agreements which squeeze small farmers out of business and cheap petroleum. When I go into my local Kroger's store and find bins of apples that have been shipped in from New Zealand at the rock-bottom price of 99 cents a pound, I have to ask why that price is so low. It is that low because the farmers who grew them are not being paid a decent living wage. It is that low because the cost of shipping them is low because the cost of petroleum has been kept artificially low by various world governments.
It is that low because American consumers demand low food prices.
American consumers demand cheap food. They don't necessarily care if it tastes good, or is produced ethically or safely, but by God, it had better be cheap.
And I hate to tell Ms. Powell this–I have seen plenty of rich, elitist sorts shopping at the local Krogers, buying Guatamalan grapes. Guatamalan grapes which are grown and picked by people too poor to eat as well as many poor Americans, because these people are not paid a living wage–but elitist Americans don't care so long as the grapes are cheap.
You do not have to be a rich, white, elitist snob to decide to support local, organic agriculture. Nor do you have to live in California. There are plenty of people at the Athens Farmer's Market who are living on fixed incomes, who are living from check to check, and who make do on one income because they think that one parent ought to stay home with the kids when they are small. I know a lot of folks who -choose- to shop for good-tasting, locally produced foods, or organic foods, even though it means that their food expenditures are higher, because they choose not to spend money on other things.
And I know of no one–no one–who buys local or organic who looks down upon those on public assistance. On the contrary, I know quite a few organic locavores who go out of their way to work on the problem of hunger in America, by volunteering at local food banks or soup kitchens, by starting community gardens so poor folks can grow some fresh produce themselves, or who work to make sure that there is good food in local schools so kids get a hot meal in the middle of the day.
That is not elitism.
That is compassion. That is caring about the environment, the food system, the treatment of animals and the treatment of humanity.
I agree that there are some insufferable elitist twits out there in the world, and some of them wear the label of "foodie." And no doubt, some of them are into frou-frou organic green iced tea with guarana and dingleberry extracts that is hand picked by virgins and brewed by solar power with filtered mountain water from Tibet before being decanted in limited edition glass-bottles and labelled with artwork representing the return of the Ancient Earth Mother Goddess Gaia. (And mind you, the price tag on that green dingleberry iced tea is as exorbitant as the Earth Mother Goddess Gaia is old.)
And yeah, they probably are just as irritating as Ms. Powell alleges they are. (I got irritated just re-reading that hideous sentence describing the frou-frou tea. I wrote the sentence, and it still made me grit my teeth.)
But not everyone who shops at a farmer's market or eats seasonally is a snob.
Most of us are just folks who like great tasting food that is a good economic value (which is not just measured by the price marked on the item in question), that impacts minimally on the environment and helps support a strong local economy. Most of us care about the health of our communities and children, and want our food to support that health.
And many of us care about social justice and worry about the hidden costs of those cheap grapes from Guatamala.
If that makes us elitists, well, then, I am proud to be a big ole snob.
I never much liked the term, "foodie," anyway.
29 Comments
RSS feed for comments on this post.
Sorry, the comment form is closed at this time.
Powered by WordPress. Graphics by Zak Kramer.
Design update by Daniel Trout.
Entries and comments feeds.