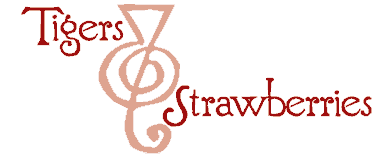 Cook Local, Eat Global
Northern Italian style soft-wheat pasta is not the first local food item one would think of when one is living in Ohio.
However, right in the heart of the small Ohio river city of Marietta, stands a locally owned pasta factory that creates twenty-one different flavors of Tuscan styled noodles, the kind that Marcella Hazan calls "silken" with a "plump" texture and "marvelous fragrance."
Rossi Pasta, (which Zak and I have jokingly called for years Rasta Posse, because my dyslexia is endlessly amusing) is a locally owned and operated business that sells pasta to the gourmet food trade and to local grocery stores alike. Thier noodles, which come in several shapes, including no-boil lasagne, and pasta sauces have been local favorites for decades, but are also well-known across the country as a premier gift item, and have been sold in the Neiman-Marcus catalogue and used as corporate gifts by the Ritz-Carleton.
And that is the only problem with their pasta–it isn't cheap. At $4.95 per twelve-ounce package, their noodles do not fall into the category of "frugal food," but they do have several other factors working in their favor such that they have been staples of my pantry for years.
For one thing, the flavor and texture of the noodles is fantastic–they really are tender and silky, as lush as pasta fresh from my hand-cranked Atlas would be. The flavors are subtle, but quite present, and the pasta is as good simply dressed in a bit of olive oil and parseley as it is tossed with any number of mild or spicy variants on the standard Italian sauces. It also cooks very quickly–depending on the size and shape, the noodles can take anywhere from one to four minutes to cook completely once they hit boiling water, which makes them a boon for a cook who is too famished to spend a long time preparing dinner.
There is a bulk option when it comes to ordering; any single pasta variety is available in ten pound boxes for $44.95, which is an improvement on the price, and makes sense if one plans on eating a great deal of their pasta, but it is still significantly more expensive than even most imported durum wheat pastas.
But, for the local eating challenge, it is a perfect basis for a quick, locally-derived dinner.
While I boiled water for the noodles, Morganna sauteed a cut up chicken breast from Canaan Valley Farms which is just outside of Athens, along with some baby squash, onions, bell pepper and a tomato from Athens Hills CSA. I heated up some pesto I had made last week and put into the freezer–all of its components save the olive oil, pepper, parmesan cheese and pine nuts were locally aquired. We cooked a combination of three different flavors of fetuccini: jalapeno (my favorite), spinach basil garlic, and garlic, then tossed them with the pesto and topped it with the sauteed chicken and vegetables. Some quick shavings of parmesan finished the dish beautifully, giving us northern Italian flavors born from the bounty of southern Ohio.
And what is even more exciting–the entire meal took us about thirty-five minutes to cook from start to finish. Wow. I don't think that Rachel Ray herself could have done it any better!
I'd like to reiterate once more that I don't feel as if the eating local challenge should be a case of deprivation and sacrifice–it isn't Lent. I see it more as a game where all the participants are trying to become more aware of our food, where it comes from, how it is grown or produced and what difference, if any, is there between non-local food and local food.
5 Comments
RSS feed for comments on this post.
Sorry, the comment form is closed at this time.
Powered by WordPress. Graphics by Zak Kramer.
Design update by Daniel Trout.
Entries and comments feeds.