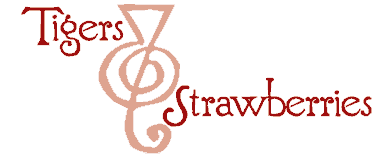 Cook Local, Eat Global
Thursday night, we were sitting about watching a movie, when Indrid popped up on the couch, soaking wet, and smelling rather–unappetizing.
Someone, namely, Indrid's person, had forgotten to close the lid on the toilet, and while it had been flushed, it is still a toilet and thus doesn't smell minty fresh, and the little bugger fell in.
So, he had to have a bath.
I had Morganna done her leather jacket, and I put mine on, zipping them up to our necks.
Cat-bathing is something that requires armor, you know.
They really do not appreciate water.
So, there we were, looking rather like two biker chicks, picking on a poor innocent kitten, as we dunked him in the bathroom sink.
He was amazingly well behaved, considering that we were doing all sorts of awful things to his wee personage. I am glad to report, that although, after the ordeal, he huddled and shivered in a towel for about ten minutes, he is now fine, and is suffering no noticeable ill effects.
6 Comments
RSS feed for comments on this post.
Sorry, the comment form is closed at this time.
Powered by WordPress. Graphics by Zak Kramer.
Design update by Daniel Trout.
Entries and comments feeds.