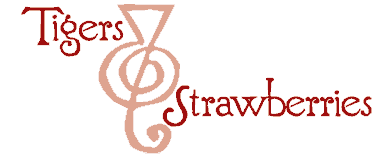 Cook Local, Eat Global
Well, I meant to talk a bit about the end of the August Local Eating Challenge yesterday, but life, in the form of a possibly broken foot, intervened. I took a tumble in the street yesterday, and have since been keeping my foot on ice, and elevated to no avail. Yes, I will be going to the doctor tomorrow, to have it x-rayed.
But on to more interesting things than my silly foot and its peculiarities.
Yesterday was the last day of August, so technically, the August Local Eating Challenge is at an end.
However, since I try all year around to obtain as much of my family's food from local sources, my adventures in local eating will continue. I am pretty excited by some of the discoveries I made over the month, from the local tofu to the Holmes County, Ohio dairy products, so I am pretty psyched to continue my food sleuthing over the next season.
Also, as the photograph above attests, the Athens Farmer's Market is starting to fill with the bounty of late summer and early autumn: tomatillos, onions, apples, greens, sweet potatoes, serrano chiles, elephant garlic, apples, pears and bitter melons. Yes, bitter melons!
Hopefully, this evening we will have chicken with bitter melon, made from mostly local ingredients. That is, if I am not in the ER having my foot x-rayed. Zak is being insistent that I go today.
At any rate, I'll continue the series, "The Locavore's Bookshelf;" I could only read so many books in one month, and I have several more titles I would like to feature. I never got around to doing my in-depth articles on the Athens Farmer's Market, or on local businesses and farmers; there were too many back to school errands and paperwork bits to carry out for me to do as much writing as I wanted. That is no matter–I will do them as I come to them, throughout the year.
I still am curious to see if I can get a hold of locally grown and ground flour, and I would like to know if anyone around here grows corn that I can treat with lime and grind into my own masa. As the year turns, I will find these things out and report on them.
My feeling is simple–eating local is not just something that I strive to do for one month out of the year. It is what I do, as naturally as breathing. Sure, it would be simpler if I just did all of our shopping at the local Krogers, but it wouldn't be as much of an adventure, nor would dinner taste as good, nor would I trust it to be as healthy and nutritious as the foods that I find produced locally.
Besides, I feel good every time I visit the farmer's market and "spend the time of day" as they say in the South, with the farmers and vendors. With every visit to the North Market in Columbus, I strengthen the bonds I have with the farmers who raise the beef, pork, goat and lamb we eat. It is good to create community in this way–it feels good knowing the people you buy your food from. It is fun to hear about what is going on in their lives and have them ask after you and your kids.
Human connections are as necessary for us to live and thrive as food is; eating locally satisfies both of those hungers.
I hope that everyone who participated in this challenge will go on to try and eat more local foods not just for one month out of the year, but for the rest of their lives, and in doing so, become a little closer to the folks who grow and produce that food. Anything we do that helps strengthen our bonds of kinship and community to other humans is a blessing.
Anyway, thanks for following along with me on my local foods journey–and I hope that in the months to come, I can uncover some more local food gems to share with you.
9 Comments
RSS feed for comments on this post.
Sorry, the comment form is closed at this time.
Powered by WordPress. Graphics by Zak Kramer.
Design update by Daniel Trout.
Entries and comments feeds.