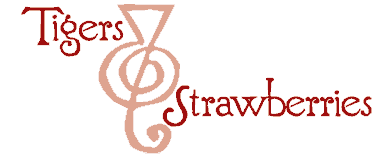 Cook Local, Eat Global
New Orleans has always been one of my favorite cities, even if I have never visited it.
Full of history and a unique, life-loving culture, New Orleans is one of the cradles of jazz, and is a place that I always dreamt of visiting from the time I was small. I wanted to walk the square where Marie Laveau put on her Voodoo rituals, and dine on the spicy creole foods that were famous the world over. I wanted to dance to syncopated rhythyms of a blaring trumpet in the French Quarter, and I wanted to have my fortune told by Mambo Miriam at the Rampart Street Voodoo Temple. I wanted to eat beignets and sip bitter chicory coffee, and just watch people as they bustled past, their heads filled with thoughts, dreams and wonders of which I could only imagine.
My girlhood dreams may never come to pass.
And worse than that–the people who cook that glorious food, who play the raucous music, who bare their breasts and party in the streets crying, "Laissez le bon temps rouler!" are suffering. Some are dead and dying, and others are struggling to survive the aftermath of what may turn out to be the greatest natural disaster we have known in the United States.
The conditions in the shelters in New Orleans are horrific; there is very little food, water and medicine available to help those who need help desperately now.
So, that is why I am asking anyone and everyone who reads this blog to take the time to donate to the American Red Cross and America's Second Harvest.
Please, open up your hearts to the thousands of people who have had thier homes, businesses, and jobs taken away.
Thank you.
No Comments yet
RSS feed for comments on this post.
Sorry, the comment form is closed at this time.
Powered by WordPress. Graphics by Zak Kramer.
Design update by Daniel Trout.
Entries and comments feeds.