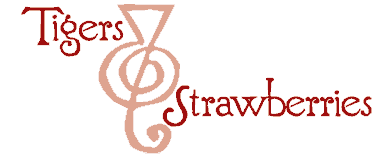 Cook Local, Eat Global
Grimalkin and Ozy are looking cozy in these photographs we took of them in our old house last year, but that is because they had a house to live in and a big pillow to lay on. (They still have a house, but it is a different one. That pillow, however, is long gone, I am sad to say.)
While I still urge everyone to donate to the American Red Cross and America's Second Harvest to help take care of the thousands of people devastated by Hurricane Katrina, I would also like all the animal lovers out there to remember the displaced pets of that area.
Plenty of cats, dogs and other companion animals are without homes, food or shelter, and are often separated from their families. And many evacuees are traumatized by having to leave their pets behind, as reported on CNN.
So, this week's Cat Blogging post is dedicated to giving links to some charities which are working to help save the pets of New Orleans, Alabama and Mississippi who are in need.
Noah's Wish is an organization dedicated to helping domestic animals who are caught in the middle of natural disasters. Friends of mine tell me that these folks do good work, so take a look at their website and maybe donate a little bit of cash, maybe the amount you would spend on a movie or dinner out.
They have already set up an emergency animal shelter in Louisinana and have an address where individuals can ship or drop off supplies such as food and medicines if you are in that area and want to help. They also offer volunteer training for those who are interested in helping out.
The Humane Society of the US is also working to help out the companion animals affected by Katrina. I don't think I need to tell you who they are–their good works on behalf of domestic and wild animals is well known.
The HSUS also has information on disaster preparedness for your pets with lots of useful tips on how to safely evacuate and house your pets in the case of natural disaster.
You all know who the ASPCA is, or at least, I figure you do. The American Society for the Prevention of Cruelty to Animals also has a disaster relief fund set up to assist organizations and animal shelters who are there for the animals caught in the floodwaters of Katrina.
For more links to more pix of lots of other food bloggers happy, healthy and adorable cats, check out Clare's place and gaze upon her adorable Kiri in a sailor suit.
6 Comments
RSS feed for comments on this post.
Sorry, the comment form is closed at this time.
Powered by WordPress. Graphics by Zak Kramer.
Design update by Daniel Trout.
Entries and comments feeds.