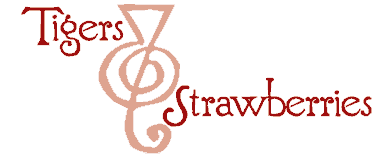 Cook Local, Eat Global
Anyone who reads my blog knows I take a lot of illustrative photographs. Generally, when I am doing photos that involve preparing food, I am safe from feline interlopers, because they know better than to jump up on counters and tables when I am working on food.
However, if I do a photo shoot that involves props like newspaper for my "Food in the News" posts or a shoot of a book cover for "The Chinese Cookbook Project," there is always much curiousity, as you can see.
Above, you can see Grimalkin trying to figure out what it is I am doing with a bamboo steamer on and a book on the floor.
Next, we have Lennier's little face peering into the frame of the last shoot I did for "Food in the News."
Now, granted, he had to jump up on the dining room table to get there, but it was the rustle of newspaper that was too exciting to ignore.
And the scent of green beans. The little one apparently loves green beans, as you can see below, where he has nabbed one, and is about to jump off the table and run away with it in his mouth. He ate half of it, then batted the rest of it all over the dining room and kitchen floors.
He was, however, unimpressed with the tomatoes, exept in as much as the cherry tomatoes rolled nicely.
It is always funny to see what cats will do in any given situation. Cats are the reason why Zak and I seldom watch television, and could actually go for about two or three years without television reception at all. We had cats, and with multiple cats, someone is always up to something, and it is nearly always entertaining.
I sometimes think that cats view humans the same way.
Below, Gummitch appears to be saying, "Wow. Look at all this stuff Mommy has set up on the floor. I wonder why she did that. Humans are so very, very weird. I wonder what it all means."
(Note: I am now quite certain that cats get as much entertainment from the antics of humans as we get from feline shenanigans–our sewer is backed up, and the plumbers told us to flush our toilets after they had released the clogged drain, about four or five times apiece, in order to clean out the system. So, here I was, running up and down the stairs, flushing the four toilets in the house ten times apiece. Grimmy raced along to each bathroom with me, eyes wide, and tail quite erect, ears laid back in excitement. She watched the goings-on with great glee. I think she was trying to figure out what the hell I was up to.)
For more weekend cat blogging, check out Claire's Kiri destroying cardboard at Eatstuff.
Oreo's tongue at The Countess.
Ayla at Heather's Space having a bath.
Bella and Tasha practice Cat-fu at A Few of My Favorite Things.
Kittens for adoption at Masak-Masak!
Edith perching at Anne's Food.
Lixue with love-eyes at Look Hunny, I Cooked.
Cleo's sweet face at Le Sense du Gout.
Salsa taking in the sun at papilles et pupilles.
Grover Jay lookin' spooky at Restaurant Widow.
Scapin et Zadig relaxing at Le blog de Juliette.
Kittaya feels the autumn chill at Mahanandi.
Patchy Cat is loved at Farmgirl Fare.
Agnes eyes a frittata at Kayaksoup.
Lyle napping in a fine and private place at Basic Juice.
Trina in a box and a stray beauty at Indy Foodie.
Tinker and a shadow at Middle Fork.
7 Comments
RSS feed for comments on this post.
Sorry, the comment form is closed at this time.
Powered by WordPress. Graphics by Zak Kramer.
Design update by Daniel Trout.
Entries and comments feeds.