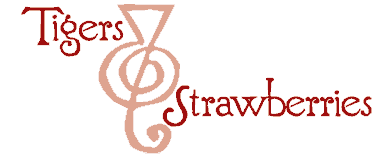 Cook Local, Eat Global
Nearly every culture has a dish related to a casserole. If there are ovens for baking bread, then casseroles are certain to follow; they are simple to put together, they cook undisturbed while the cook is engaged in other things, and they can utilize leftovers and be made to stretch to feed umpteen-eleven people without the cook breaking a sweat.
In other words, they are homey, delicious foods that are very little trouble to make.
Arroz gratinado is a rice-based Mexican casserole, and next to lasagne, is my all-time favorite among oven-cooked dishes that can be made for a crowd. You can use leftovers in the making of it–in fact, I am pretty sure it came about because of leftovers. As I was telling Morganna it likely arose when somebody's Abuela had leftover arroz rojo (red chile rice) and shredded meat, and wanted to do something new with it. Or maybe she had an extra guest or three coming to dinner and she wanted to add another dish to the menu without having to do too much extra work.
However it arose, arroz gratinado is a delicious dish.
I started making it at the request of a friend who had remembered eating it as a child at one of her Latina friend's home. Apparently, every year for the girl's birthday, her mother would make this dish for the party, and Nikki adored it. She had been reminded of it when she was at the grocery store and saw rice, beans and salsa in another shopper's cart, and she described the dish to me and begged me to figure out how to make it. I couldn't even look up a recipe for it, because she didn't know the name of the dish.
A rough description isn't much to go on, but I gave it my best shot.
She told me that it involved tomato-flavored Mexican rice on the bottom, then shredded meat, tomato salsa, and then cheese melted on top with cilantro and scallions melted in the cheese, with refried beans served on the side.
How hard is that?
It turns out that it isn't difficult at all–which is what is best about casseroles–even if there are a lot of steps and ingredients, they are generally simple to put together, and so comforting that they create taste memories that can last for years.
So, the first time I made it, I made a pot of Mexican red tomato rice, then made a batch of shredded beef, a pot of cooked roasted tomato and poblano salsa and some refried beans, then put all of it but the beans together.
As Nikki had promised, it is a magnificently delicious dish and is so soul warming, I have never had anyone dislike it. Of course, at this point, it still had no name–she just called it, "That Mexican Rice Casserole You Make."
Zak gave it our current unofficial name, which while descriptive and apt, is not appetizing. Because he would stir and mush his portion of refried beans into the rice casserole before eating the resulting unattractive glop, he named it, "Mash."
Which is what we called it amongst ourselves for years. Among company, we called it "Mexican Rice Casserole," which often made people wary that it might involve Ro-Tel tomatoes melted into Velveeta and taco meat over red rice baked to a state of crusty, gooey indifference, but once they tasted it, they loved it and always asked for the recipe.
It wasn't until I picked up a copy of Rick Bayless' Mexican Kitchen, that I found a real recipe for it and discovered its proper name, "arroz gratinado." Finally! I was pretty psyched to see that Rck made it much the way I did, though I confess to having switched to making the rice now by cooking it in the broth generated by cooking the shredded meat, and I generally used a good quality jarred salsa, especially if I was pressed for time. And, since Zak insisted upon squishing his beans into it, I just added a layer of "refried" beans. They were not really fried, but were simply freshly cooked pinto beans mashed with some scallions, some bean broth and maybe a teaspoon of bacon fat to give them an unctuous texture.
One could, I suppose, use canned refried beans, or dehydrated ones, but really, it is so simple to cook a pot of beans and then mash some or all of them into a rough puree, that I see no reason to resort to the instant stuff. Freshly cooked beans taste so much better, and while I can stand the dehydrated beans, I despise the canned ones–they taste like metallic mud to me.
Beans really are simple to cook, and if you have a pressure cooker, they are even easier and quicker than one can imagine. The rules are simple–soak them or not–whichever method makes you feel better. Cook them in a flavorful liquid, and if you are not a vegetarian, add some sort of smoked meat product, preferably pork: ham, ham bone, ham hock, bacon, bacon grease–whatever. You can use smoked turkey wings if you are worried about fat or are a Muslim. (I taught my Islamic personal chef clients how to cook Mexican beans using smoked turkey wings–they loved it.) If you are a vegetarian, chipotle chiles will give a subtle smokey taste, as will spanish smoked paprika or smoked tofu. Sauteed onion and garlic–one small onion and 1/2 head garlic, add a great deal of flavor. Make sure you have enough liquid to cover the beans by an inch or two, and then start simmering them. Don't add salt at the beginning, add it once the bean skins split, and the beans start to soften. At that point, you can also add tomatoes, if you like.
And there you are. In a pressure cooker, it is usually twenty-five to forty five minutes to beans, on the stovetop alone, it usually takes four or five hours of simmering to cook unsoaked beans. Or stick them in the crock pot the night before or in the morning before work, and when you return, there are beans, ready to mash and turn into "refritos" for supper.
Yes, it is a bit more work than opening a can or pouring boiling water over bean flakes. But, it is certainly worth it in the long run. Besides–if you cook a whole pound of beans to make this casserole, you only need to mash half of them. In that case, you have half a pound of whole beans to make soup out of, to make beans and rice with, to add to enchiladas, or just to eat as is with cornbread. Two meals out of one dish.
That is something that every Abuela I have ever known could get behind.
Arroz Gratinado
Ingredients:
2 cups raw long grain rice–I use jasmine
2 1/4 cups broth from cooking the shredded meat*
Canola oil spray or olive oil
1/2 pound (dry weight–before cooked) pinto beans, cooked and drained
3 scallions, sliced thinly
1/2 cup bean broth
1 teaspoon bacon fat or lard (optional)
1 pound cooked shredded meat
2 12-ounce jars high quality salsa
4 ounces shredded monterey jack or Chihuahua cheese
4 ounces shredded white extra sharp cheddar cheese
handful of minced cilantro and scallions
Method:
Preheat oven to 375 degrees
Using the broth you cooked the meat in (include any solid bits such as tomatoes, chiles, garlic or onion that are in the broth), cook the rice. *The amount given for the broth is the amount needed to cook jasmine rice in a rice cooker–follow your method of cooking long grain rice, and just use the same amount of broth you would use as water to get your rice to turn out right.
Put drained, cooked pinto beans in a bowl, and using a potato masher, mash them into a rough puree. I like to leave some bits of unmashed bean in there–it makes for a more interesting, chunky texture. Mix in the bean juice, scallion slices and optional bacon grease or lard with a wooden spoon until the puree is thick and pliable. (If it looks dry and clumpy, add more bean broth in tablespoon increments–you don't want the texture to be too fluid, but you don't want it to be chokingly dry, either.)
Spray the bottom of a 9″X13″ casserole dish (it should be at least two inches deep) with canola oil spray or rub liberally with olive oil.
Spread cooked rice in the bottom of the dish, and press down flat. Don't pack it in super-tightly, just press it flat.
Sprinkle meat in an even layer over the rice, and pat down gently.
Spoon the bean puree over the meat layer in dollops; spread with the back of the spoon into a mostly even, thin layer of beans.
Pour salsa over all and spread evenly.
Sprinkle with cheese, and put in the oven. Bake until cheese melts and everything is warm and bubbly–20-35 minutes. In the last five minutes of baking, sprinkle the top with cilantro and scallions.
Notes:
You can use any kind of shredded meat you like in here, or if you are a vegetarian, leave it out and replace it with sauteed vegetables like sweet peppers and chiles, summer squashes, onions and garlic. Beef is traditional, but pork is really fine and tasty.
You can leave out the beans–they are only traditional in my house. Or, you can use whole beans sprinkled over the meat layer. Or you can use pureed black beans or whole ones.
You can add corn kernels over the bean layer. Grilled or roasted fresh corn cut from the cob is particularly nice.
You can make your own salsa for this.
You can leave out the salsa, and use heavy cream for a creamy version of the dish. If you do that, add corn and use whole beans instead of mashed ones, and flavor the cream with roasted garlic and poblano peppers. (In truth, I like the tomato salsa version best, and that is saying a lot coming from me–I adore cream. But in this dish, I like the tomatoes better.)
You can prepare it ahead of time and cover with foil and refrigerate it up to a day.
Leftovers can be cut into rectangles and be used to fill burritos for lunch. Just wrap it in a flour tortilla, and microwave on high for a couple of minutes. Nikki always said this stuff made the best damned burritos she'd ever had, and as they were one of her favorite foods, she had eaten a lot of them in her day.
This is a great dish for a crowd, but be aware that people like to eat a lot of it–it is really good. So, make a lot and don't worry about leftovers–if there is too much for burritos the next day, then freeze it in individual portions and use them as your very own microwave frozen meals for nights when you don't feel like cooking, but still want to eat something good.

3 Comments
RSS feed for comments on this post.
And as one of the 2 serving people I can say without a doubt it was awesome!

Thanks again for dinner Barb 🙂

You are welcome, Bry–glad you liked it.

Comment by Barbara Fisher — October 4, 2005 #

[…] dough before cooking it, then thaw it out and fry it) Shepherd's Pie Jamaican Beans and Rice Arroz Gratinado Braised Rabbit With Marsala Wine and Wild […]

Pingback by Tigers & Strawberries » Cooking Ahead: The Slacker Method — June 23, 2011 #
Sorry, the comment form is closed at this time.
Powered by WordPress. Graphics by Zak Kramer.
Design update by Daniel Trout.
Entries and comments feeds.