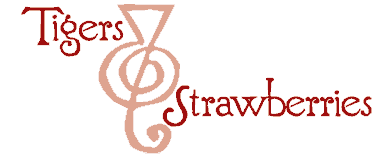 Cook Local, Eat Global
Being such a culinary nerd, I have read and subscribed to a lot of cooking magazines over the years. In point of fact, I have several large file boxes filled with back issues of Fine Cooking, Cook's Illustrated, Chile Pepper, Eating Well, Culinary Trends, Food & Wine, and Bon Appetit sitting around in the spare bedroom waiting for me to establish a permanent home for them. There are even a few scattered issues of Chocolatier, Saveur and Gourmet tucked into those boxes.
(I suppose that I should admit now that I never liked Gourmet and find Bon Appetit to be shallow and boring, while Saveur is pretentious and fluffy. Other folks like those magazines, and that is fine, but I find them to be, well, not all that.)
The only culinary magazine that I have unpacked from the confines of cardboard are my dogeared issues of Gastronomica–they live proudly in my office, in the bookshelf next to my desk.
Published quarterly by the University of California Press, Gastronomica isn't just a cooking magazine–actually–it isn't really a cooking magazine at all, but instead it bills itself as a "journal of food and culture." The billing isn't hype–every article, poem and review in each quarterly issue is written from the liminal places where food and humans intersect in a cultural context. For someone like myself who gets really into the sociological and anthropological importance of food, cooking, feasting and fasting in human cultures, Gastronomica is the motherlode.
The Summer 2005 issue is dedicated to Julia Child, whom everyone knows is the woman who taught Americans how to cook and eat. One wonders if there is anything left to write about her; streams of verbiage dedicated to singing her praises flowed like wine from the pens and keyboards of every writer of note after her death last year, but somehow the editors at Gastronomica found authors who could engage us with more insights into Our Lady of the Kitchen.
I have not been bored by a single article, essay, interview, personal memory or poem in the issue, and have been moved to laughter and tears more than once. Laughter, because I could not help but laugh at a friend's description of Julia doing Dan Akroyd's famous sketch where he impersonated Julia, and tears, because the sonnets her husband Paul wrote for her birthdays were so filled with adoration that it made my heart quite still.
I know that there are those who make fun of Julia, or who do not much care for her television presence, but I really do think that she was one person who really changed the course of American cuisine forever. She taught people how to eat, how to cook and how to be themselves–fearlessly–and I cannot help but love her for it. Were it not for her, I am certain that there would be no Food Network (though at this point, there are some who would say that would be no great loss), nor do I think would we have celebrity chefs who are loved like rock stars. I don't think that Americans would be embracing as many ethnic foods as we do today were it not for Julia teaching us all about French cuisine. And I doubt that without her guidance, there would be as many cooking magazines, or let's face it, food blogs out here to choose from today.
So, here's to Julia, and to Gastronomica, the finest journal about food and culture in the world. If you cannot find a copy at the newstand (I seldom can) order it from their website, or heck, go all out and subscribe. That is, if you are a culinary nerd who likes to read geeky articles like, "Oishinbo's Adventures in Eating: Food, Communication and Culture in Japanese Comics", or"Back from the Ashes: Resurrecting the Vineyards of Pompeii."
Like me.
I just think that stuff is cool.
2 Comments
RSS feed for comments on this post.
Here is a little something more about our beloved Julia…

http://www.moaa.org/magazine/January2003/f_juliachild.asp

There was a good reason she knew how to use a knife 😉

I've known for a long time that Julia was in the OSS–but that is still a great article you posted a link to–thanks, Bry!

Comment by Barbara Fisher — October 6, 2005 #
Sorry, the comment form is closed at this time.
Powered by WordPress. Graphics by Zak Kramer.
Design update by Daniel Trout.
Entries and comments feeds.