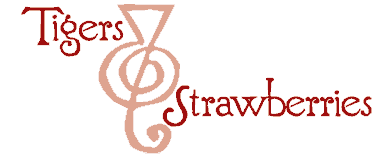 Cook Local, Eat Global
The only reason the little git yet lives is because he is so damned cute.
I was nearly finished with Part Four of the seemingly never-ending series of "Those Darned Chemicals" when Mr. Pain in my Tuchus decided to step on the switch to the power bar/surge protector on my computer.
And I lost the whole blessed post.
The little twit.
And he just skittered under my desk again. (Only to be chased out with a well-placed hiss from me and muttered threats of beheading.)
I wonder how he would taste, sauteed with butter and garlic?
Or perhaps I should stir fry him with garlic, and scallions with just a hint of sesame oil at the end?
I am going to leave off with the writing now and recreate the post on Monday. I have too many other things to do today to worry about it.
I can't believe it! He went back there AGAIN! ARGH!!!!!
7 Comments
RSS feed for comments on this post.
Sorry, the comment form is closed at this time.
Powered by WordPress. Graphics by Zak Kramer.
Design update by Daniel Trout.
Entries and comments feeds.