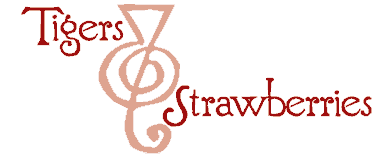 Cook Local, Eat Global
Minna is gone.
Her condition worsened over the day yesterday, to the point where we drove her to Columbus to MedVet, a veterinary ER and specialized health services facility where a friend of ours is a vet.
When they admitted her, the examining doctor was of the opinion that it was FIP–feline infectious peritonitis. FIP is a coronavirus that she could have carried all of her life, and only in the last few months, it could have mutated into the fatal form of the FIP virus.
Or, according to the internal medicine specialist who looked at her this morning, it could have been cancer.
Rather than put her through any more pain to diagnose her illness when the prognosis was terminal–we chose to let them euthanize her immediately, and then do a necropsy to determine if our other cats were in any danger.
We've had her for almost exactly eight years–it would be eight years this week or next.
I just wish we could have been there with her, but we didn't want to prolong her suffering for the hours it would take us to get there, and then we didn't want to risk not being here when Morganna came home from visiting with her father.
I am very sad right now, because she was an amazing little cat, so full of love and personality.
But, as sad as I am, I know that Zak feels worse, because she was his little shadow who followed him everywhere, and was happiest draped over his shoulders while he played flute.
Zak and I want to thank everyone who has given support and love through this past week. It really means a lot, even though we have never met most of you, to know that you were with us.
I'll be back to posting about food tomorrow.
28 Comments
RSS feed for comments on this post.
Sorry, the comment form is closed at this time.
Powered by WordPress. Graphics by Zak Kramer.
Design update by Daniel Trout.
Entries and comments feeds.