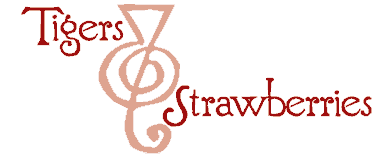 Cook Local, Eat Global
We were in Columbus today, so we could purchase the last bit of kitchen equipment we needed for the rennovation–a ventilator hood. The stove I am getting (in five to nine weeks, instead of the four to six they originally quoted me) requires more ventilation power than the one I had picked out, so we needed to go back to the place we got our appliances and order a different hood.
But then, Minna got sick, and so we kept putting it off and putting it off. Today, Morganna went to the last soccer game of the season after school, so we headed off to Columbus.
While we were in the process of buying said hood, we got a call from the kitchen designer asking if the contractors could come tomorrow to start tearing out the old kitchen.
Not even twenty-four hours notice.
Of course, I said yes, because a lot of the stuff had already been moved upstairs. But, still–it is a pain in the rear end, so we rushed home and have been, for the past three hours, running about like nutballs moving stuff, picking up Morganna, getting the cats squared away upstairs and locked up in the second floor, and feeding the dogs, doing laundry and every other thing we could think of to do.
They are tearing everything out and somehow, someway, it will get to Dan and Heather's house, where when they buy the place, it can help them rennovate their kitchen.
Everything, that is, except for the ugly hanging light pictured above.
That is promised to someone else. Someone who has a special purpose in mind for it.
Someone who has hit his head on it more times than I can count.
(It is so low that I have hit my head on it–and I am not tall. Banging one's head on it and then ducking back to avoid it gets light in the eyes–and then, looking up at the stained glass fruit is really surreal. Rather like being interrogated by the Fruit of the Loom guys.)
Anyway–Bry gets the lamp.
I believe he will take it out in the woods and use it for target practice.
I just hope I get one little shot in myself, as I rather loathe the thing.
However, there is a silver lining–I have been so busy today and this evening, that I haven't had a chance to mope over Minnaloushe's absence. That is good–when I am grieving, I can be an utter lump, sitting about in a daze. It is better to do something, to keep the body and mind active–that way, when I think about Minna–I think about happier times, and it isn't so crushingly sad.
Then, I found out that Morganna's boyfriend is coming for dinner tomorrow–which, truly, is fine–I was planning on stir-fried pork and green beans anyway–I will just add some mushrooms, carrots and maybe some greens and call it something new. He's a nice boy–maybe he can help me move my cookbooks and cookbook shelf upstairs while he is here….hrm. Maybe he should come to dinner more often. (Actually, he and his Mom are invited to dinner on Saturday, anyway.)
There is more–and of course, I will post pictures of the destruction and construction as the project goes along, as well as descriptions of the adventures that happen along.
And, we have good kitty news, but that can wait for another post.
Yes, I am going to keep all of you in suspense.
2 Comments
RSS feed for comments on this post.
Death to Lucifer; The Light Bringer! Banger of heads and bringer of pain! Woe unto the fake Tiffany, bearer of faux grapes and poorly done leaded glass. Tears and pain to the over consumptive electrical device of hideous 1970's retro!
Evil spawn of Edison! When the dawn breaks the fog of night I shall come for you and loose the dogs of war! My greatsword cries out to have your copper entrails entwined about it's blade! You shall not bang my nor any other head again!

Vengeance will be mine, muwhahahahah!!!!

Okay, I'm better now… 🙂
Gee, I wonder if anyone can tell I do not like that lamp?

Well, the lamp came down–it was the last thing the guys did before they left today. Once they found out its fate was to die at your hands, they gladly pulled it out of the ceiling.

They hated it, too.

So, whenever you want to come pick it up and carry it off while muttering curses and plots for its dire destruction, it will be waiting for you.

Comment by Barbara Fisher — October 19, 2005 #
Sorry, the comment form is closed at this time.
Powered by WordPress. Graphics by Zak Kramer.
Design update by Daniel Trout.
Entries and comments feeds.