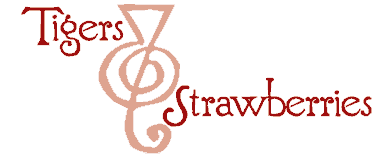 Cook Local, Eat Global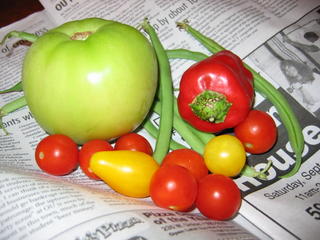 Halal Food Choices Rise in US Markets
This is good news: along with the growing population of US citizens who are Muslim, there is a corresponding rise of markets which sell food which conforms to the requirements of halal.
Halal roughly equates to the more commonly known kosher dietary laws held by many Jews, and until very recently, it was difficult for American Muslims to find halal food, which is a requirement for the observation of Ramadan.
According to the Miami Herald, there are around fifty restaurants and markets which sell halal foods in that city alone; nationwide, the number is up to 3,500, which is a significant rise from the just 300 outlets in 1999.
The high point of the story for me was this quote from the owner of a halal food internet outlet: "'Over the last two or three years in particular, there has been demand for halal foods of other types: Mexican, Italian, Philly cheese steak," said zabihah.com's Amanullah. "My cultural food is American cultural food."'
The United States is truly becoming multi-cultural and globalized–and I think that is a good thing, for many reasons. My favorite reason is this–countries which have been the crossroads of several civilizations have always had the most interesting culinary traditions. Perhaps, the United States is in the process of evolving a truly global cuisine, one that is representative of every ethnicity and tradition on earth.
That thought does my heart good.
US Studies Show that if Humans Are Served Too Much Food, They Will Eat It
That is another "duh" moment in research–anyone who has ever been near one of those, "All you can gobble down" buffet restaurants like Golden Corral could have told folks that. People belly up to salad bars and buffet lines like they haven't eaten within the past decade, and their waistlines generally show it.
At any rate–Reuters reports that US researchers have found that people will eat past their point of hunger, if they are served larger portions of food. The study tracked nearly two dozen men and women over an eleven day period, and shows that human behavior is remarkably consistent where "super-sized" meals are concerned. Folks eat them, consistently, and it makes them overweight.
Now, I would like to point out two things: the sample size is very small, possibly skewing the results. And–eleven days isn't as long as it seems.
However, some of the findings were dicouraging–like, people would eat larger portions when offered of everything -but- vegetables. I bet that made nutritionists want to fall on their swords.
And, no matter what increments food came in, small or large, people would overeat.
I suspect that overeating in times of abundane is an evolutionary strategy that is hard-wired. We are meant to put on fat, because it helps humans survive lean times. However, in the US today, there are hardly ever any lean times, so our genetic programming is working against us.
Beignets are Back!
Okay, this is from NPR's All Things Considered, so you have to listen up.
Cafe du Monde served chicory coffee and beignets again for the first time since Hurricane Katrina swept through, this past Wednsday, October 19th. The New Orleans landmark center for hot fried dough and coffee survived the hurricane relatively unscathed, and so could open her doors and serve the slowly returning population once more.
That, like the declaration that "My cultural food is American cultural food" has made my week.
Food news can be good news.
2 Comments
RSS feed for comments on this post.
Nowhere is the halal food presence felt as much as it is on our city streets! It's amazing how many carts of halal meat there are in a 4 block radius here. There was a really big oped piece in the Sunday times a ways back and very interesting read, about the halal meat process. Some co-workers call it street-meat and won't go near it with a 10foot pole but for the most part I've found it delicious!

I would never be afraid to eat from a halal streetside buggy or cafe–the religious custom and law surrounding halal are so strong with Muslims, that I cannot imagine street vendor selling meat that was less than clean.

The Islamic people I have known, worked with and cooked for are some of the physically cleanest people in the world–their kitchens at home are extremely clean–and that is the standard that they are used to. So, they would hold anyone who cooked and served them food to a similar standard.

I bet the street foods you have had are delicious, and perfectly safe to eat, on top of everything. I think it is just ignorance that keep people afraid of it.

Comment by Barbara Fisher — October 25, 2005 #
Sorry, the comment form is closed at this time.
Powered by WordPress. Graphics by Zak Kramer.
Design update by Daniel Trout.
Entries and comments feeds.