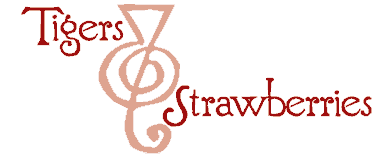 Cook Local, Eat Global
Julia Child said that her second favorite cuisine next to French was Chinese; she recognized that Chinese cookery was a complex art dependant upon fresh ingredients and mastery of technique, and she appreciated the depth and breadth of flavor called forth by one of the oldest culinary traditions in the world.
Often called by the media, "The Julia Child of China," author, cooking instructor and television personality Fu Pei Mei undertook a great challenge–to teach mastery of Chinese cooking technique to as many people as possible.
A native of Dalien, in Northeastern China, Pei-Mei moved to Taiwan when she was nineteen years old, and there she worked at a trading company, and then appeared in television commercials promoting electric appliances. Much like Julia Child, she did not learn to cook until she was married, and like Julia, once she started learning the skills of the kitchen, Pei-Mei strove to perfect them.
Her quest for perfection and her ability to teach the skills she aquired to others led to her starting a popular weekly television show in Taiwan in 1962; her show continued for thirty-nine years. During those years, she taught nearly four thousand recipes to untold numbers of viewers in Taiwan and around the world. (There are some Chinese-Americans and Taiwanese who grew up watching her show, much as many of us here grew up watching Julia Child.)
In addition to the television show, in 1955, she started the oldest cooking school in Taiwan, "Pei-Mei's Chinese Cooking Institute." More than thirty thousand students, Chinese and foreign, attended and learned the techniques and secrets of regional Chinese cookery. She also judged Chinese cookery contests in Taiwan, Hong Kong and Japan, and she put on cooking demonstrations around the world.
Of course, Pei-Mei also wrote cookbooks–some of the most popular cookbooks ever written in China.
Pei Mei's Chinese Cookbook, Volumes I-III are beautifully put together sets of recipes, with full-color illustrations of each dish. The text appears in both Chinese and English, making this set of books a treasured resource for both Chinese and Chinese-American households.
Her books were de rigeur for every bride, and copies, often with hand-written notes in the margins, have been passed down from mother to daughter to granddaughter in both China and the United States for years. They are now all sadly out of print, and are somewhat difficult to find, but they are all worthy of attention from serious students of Chinese cookery.
Volume I is set up regionally; after a basic introduction to Chinese ingredients which includes photographic illustrations, the recipes are arranged according to general geographical boundaries of Eastern, Southern, Western and Northern cuisines. These chapters give pictorial introductions to dishes representative of each region, while snacks and desserts merit their own chapter at the end of the book.
For example, the chapter on the Southern region, which includes Canton, showcases the ubiquitous white-steamed whole chicken with scallions, minced pigeon in lettuce cups, and soup in winter melon.
Volume II is put together in a completely different way; the recipes are arranged according to their main ingredients, starting with chicken, moving through duck, pork, beef, fish, seafood, eggs and beancurd and vegetables, with separate chapters for soups , noodles and desserts. As with Volume I, each recipe is illustrated with a full-color photograph, and the book includes explanatory notes and illustrations on Chinese ingredients and techniques.
Similar to Volume I, Volume III is organized regionally, but this time, instead of broad regional categorizations, the chapters are more specific to named provinces. In addition to being focused on provincial cookery, this book presents dishes appropriate for formal dinners and banquets, resulting in dishes that include luxury items like shark's fin and are beautifully garnished. Instructions on how to present a formal dinner, including seating etiquette are presented both in Chinese and English.
After the very composed and artful dishes of Volume III, the more laid-back and simple foods presented in Pei Mei's Homestyle Chinese Cooking are a welcome comfort. I have to admit that while I have attended a formal Chinese banquet (Zak's grandfather's 80th birthday, hosted by his business partner Mr. Ting), and I greatly enjoyed myself, I do prefer the more robust and homey dishes that are cooked by and for family, so I saw many more recipes that I wanted to try in this slim volume. Maybe it is because my first tastes of "real" Chinese cookery were the homestyle dishes that Huy cooked for the employees to eat at dinner time at China Garden, or maybe it is because that is the kind of cooking I prefer in any cuisine. (I should also note that this book has text only in English–perhaps it was written with an American/European/Australian audience in mind; however, the dishes are still very "Chinese"–they use authentic ingredients such as preserved vegetables, hot bean sauce and dried bean curd sticks.)
However, while I like the fourth, smaller book the best, I have to say that all of the books are lovely and well worth seeking out. The way I see it–millions of Chinese housewives, Mammas and Popos cannot be wrong–these books teach real Chinese food for real people to cook and eat. If you find them, pick them up and do not let them go, unless you are passing them down to another person to learn from–they really are a wonderful resource.
Sadly, Fu Pei Mei died last September of cancer at the age of seventy-three. She was mourned and honored by many people all over the world who saw her as their mentor and teacher. Her daughter, Angela Cheng, and her daughter-in-law, Theresa Lin, are both great cooking teachers and authors in their own rights, and they are carrying on in Pei-Mei's footsteps: writing books, teaching classes, appearing on television and on the radio across the world.
I very much hope that they are as influential upon generations of Chinese cooks as Fu Pei Mei was, and they continue the good work she started–I would hate to see China lose its culinary heritage to the booming success of Western-style fast food.
9 Comments
RSS feed for comments on this post.
Sorry, the comment form is closed at this time.
Powered by WordPress. Graphics by Zak Kramer.
Design update by Daniel Trout.
Entries and comments feeds.