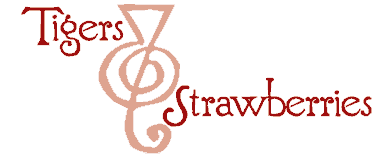 Cook Local, Eat Global
They started painting today; tomorrow or the next day, they will start putting in the cabinetry. You can see the color to the right there–a nice pale sage/moss green. It looks well with the golden oak woodwork and the reddish terra cotta tile floor.
Tomorrow, Dan and Heather will also take away the old kitchen appliances, cabinetry and countertops in a large rented truck. Dan stopped by just as I was dishing up supper to tell us this–I was scooping out the pork ribs into a serving bowl, heard his voice downstairs and started laughing.
I swear that my little brother can smell pork cooking from ten miles away; I don't know how many times he has shared our supper because he happened by.
T'was no matter–I know he partakes of no pork at his house, out of respect for Heather's Muslim beliefs–and besides, I always cook enough to feed a couple more people anyway. Just in case.
So, I dished up a fourth bowl of rice and though Dan manfully tried to refuse, he sat and had dinner anyway.
Which is just fine.
But wait–there is more!
I just found out that the stove which I had been told would take eight to ten weeks to get to us is in–sitting about at Clintonville Electric, just waiting for the range hood to come in, before everything is loaded on a truck and brought to us and installed.
It seems that the delay happened because another customer had ordered the same exact stove in the same exact British Racing Green that we had–a day or so before we had. And so, they took precidence, and the stove that was in the warehouse went to them.
However, they apparently cancelled that order days ago–and so–the stove is ours.
Here on the left, you can see what it will basically look like, save for the color. It is an AGA Six-Four, which is a dual-fuel range with a six-burner gas cooktop and four electric ovens–one warming oven, one broiler and one higher-heat oven and one lower heat oven.
The cooktop includes one burner that has 27,500 btus, which I cannot wait to set my wok on. I suspect that once I set my wok on it and start cooking I will never want to leave my spot in front of that burner.
It is a beauty. I can barely contain myself from vibrating apart with excitement as I anticipate cooking on it.
Things are coming together much faster on this kitchen than I had hoped.
I will keep everyone up to date as developments occur.
6 Comments
RSS feed for comments on this post.
Sorry, the comment form is closed at this time.
Powered by WordPress. Graphics by Zak Kramer.
Design update by Daniel Trout.
Entries and comments feeds.