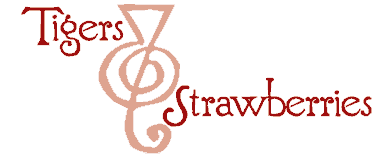 Cook Local, Eat Global
The recent kerfluffle between the Organic Consumers Association and the Organic Trade Association over how to go about strengthening standards for the USDA Certified Organic label has spawned a spate of recent news articles and editorials.
Here are a few highlights:
Two days ago, the New York Times editorial board gave their opinion on the use of synthetic chemicals in organic food. Not surprisingly, they are against the use of synthetic chemicals in the making of processed organic food, but more importantly, they stand f0r the use of very strict standards for any product which is called, "organic."
The editorial strongly states that:
"'Organic' is not merely a label, a variable seal of approval at the end of the processing chain. It means a way of raising crops and livestock that is better for the soil, the animals, the farmers and the consumers themselves – a radical change, in other words, from conventional agriculture. Unless consumers can be certain that those standards are strictly upheld, "organic" will become meaningless."
A more nuanced and carefully drawn article entitled, "'What is Organic?' Powerful Players Want a Say" appeared in the New York Times on November 1st. The author of this article takes pains to present as many sides to this issue as possible, and even admits that most of the thirty-eight synethic chemicals are "relatively harmless ingredients like baking powder, pectin, ascorbic acid and carbon dioxide." However, a source for the article slames the use of synthetics with "unpronouncable names" on food-contact surfaces.
Sadly the reporter makes no mention of what those unpronounceable chemicals are doing on the food contact surfaces of processing facilities. These are sanitizers, meant to clean the surfaces and keep them free of bacteria and other contaiminants which can cause foodborne illnesses.
The article does make one thing clear–the demand from American consumers for organic foods (at hopefully lower prices) does create a problem for those who attempt to fulfill this market need; in order to produce enough organically grown processed foods, there are choices to be made–should producers make decisions that keep costs high, but keep to the spirit of the organic movement, or should they attempt to lower costs, even if that means that they bend the letter of the rules that govern the production of organic foods?
Newsday gets into the organic act by printing an Associated Press article about parents who are troubled about pesticide residue in thier kids' food turning to organic foods in record numbers.
Gerber, a leading baby food manufacterer, is producing its own line of organic baby foods under the Tender Harvest label, while Earth's Best baby foods, which is commonly found at Whole Foods and Wild Oats markets, just jumped into the mainstream by landing a distribution deal with Toys R Us and Babies R Us.
Many parents cite a recent goverment-funded study that shows that the pesticide levels in the bodies of children plummetted after they were switched to an organic diet, to bolster their decision to feed thier kids organic food.
The organic food processing industry has responded to this market growth by expanding the number and kinds of processed snack foods that wear the USDA Certified Organic label.
"Snacks are a priority for Susan Guegan, 44, a mother of four boys in Boulder, Colo. Guegan made their food from scratch when they were babies. Now she buys organic versions of the cookies and hot dogs they ask for.
"They love Oreos," she said. "They'll say, `Can we get this?' I'm like, `Can you read me the ingredients?' They'll laugh and try to say some of them. I'll say, `You can put that back.'" "
What is my take on all of this?
American consumers cannot have everything when it comes to organic foods.
On the one hand, they want organic food because they percieve it as safer, particularly for thier kids to eat. I cannot help but agree that I don't want pesticides, which are after all, nerve-toxins, in my daughter's food.
However, at the same time, they demand more and more -processed- organic food items such as ready-to-eat cereals, snack-foods, frozen entrees, instant macaroni and cheese, among others, all of which require some amount of food additives in the form of stabilizers, humectants, gelling agents, and leaveners, so that the products have a decent shelf life and are palatable.
They want hormone-free milk from happy cows, and grass-fed beef and free-range chicken and hot dogs made from pigs who ate organic corn.
And they want it all, right now.
Oh, and they want it cheaply.
But, unfortunately, the world doesn't work that way, and capitalism doesn't work that way, and therein lies the issue:
American consumers cannot have it all.
If they want organic food that has no synthetic or non-synthetic chemicals in it, then they should buy only whole foods and minimally processed foods, preferably from local sources whom they can know and trust to produce high quality safe food.
If they want milk of the same caliber, then they need to research the issues surrounding the production of organic milk, and make their choices accordingly. (And good luck to anyone seeking raw milk in most of the United States.)
If they want organic versions of snack foods and pre-packaged convenience foods, then, they should be aware that chemical food additives come along with the deal because, well, let's face it–cheese does not naturally come in dry, powdered form that can be turned into cheese sauce with the addition of butter and milk, and nor is bread meant to have a shelf life of over one week.
If they want their organic foods to be less expensive, they have to understand that larger and larger agribusiness corporations are going to jump into the game and demand and likely get market share, because it is easier for them to produce large amounts of processed food cheaply than it is for smaller Mom and Pop organizations.
I think that part of the tension that is happening here is that the organic movement was originally one of idealogy and is an outgrowth of the counterculture. Organic business pioneers were firmly entrenched in the counter-cultural ideals of individualism, independence and commitment to growing and producing organic food no matter what the cost, because they believed in it. Many early organic consumers were the same way–in fact, many of the early organic consumers, noting a lack of organic processed foods, began making them for themselves at home, and then went on to become entrepeneurs and produced foods for others. They started out as do-it-yourselfers who grew their own gardens, milked their own goats and raised their own chickens, all in the name of a healthier food supply and a stronger environment.
Today's organic consumer is not a do-it-yourselfer. They likely have not dabbled in growing their own food, they haven't visited a farm, and very often have no clue what "sustainable" means when it comes to food, but they do know one thing–they want organic food, and they want it now. And they want it to come to them in their grocery stores, and they want it to be just like the products they are used to buying, only better, and by the way–could it please be cheaper?
Of course, not every consumer who buys organic products fits my description.
But judging by the things I read in the media, I fear that more and more of the folks who demand organics are ignorant of the ideals that started the organic movement. I hope very much that I am wrong, because if that is the case–I fear that "organic" will cease to be relevant when it comes to a philosophy of sustainable, environmentally sound agriculture, and will simply become a marketing tool that plays on consumer's fears regarding our food supply.

food & drink organic food food additives news
4 Comments
RSS feed for comments on this post.
Sorry, the comment form is closed at this time.
Powered by WordPress. Graphics by Zak Kramer.
Design update by Daniel Trout.
Entries and comments feeds.