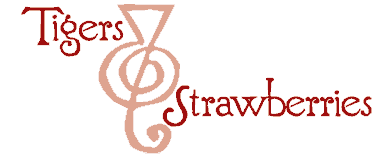 Cook Local, Eat Global
This is just a quick post to keep all of my readers up to date on what I am writing for the Paper Palate, and to give y'all a taste of some of the other great writing you can find on the Well Fed Network.
Inspired by a NY Times article called "Generation Pad Thai," I expounded on kids, food, and kid food, on th 16th with "Kid Food: Little Palates And Big Appetites."
The NY Post published a bit piece about yet another freelance writer demanding comps from a restaurant, so I explored the complex issue on the 18th.
On the 19th, careful reader Rose and I noticed that I had scooped the NY Times (sort of anyway) on the subject of umami, so of course, I wrote about that. ( I tried hard not to gloat too much.)
And finally, on the 20th, I reviewed Paula Deen's new magazine. (Yes, Paula Deen has a new magazine. No, I don't much like it, though she seems like a very nice lady.)
On the 17th, Christina of The Thorngrove Table presented a tasty-sounding recipe from Olive magazine–Steak with Spanish Tomato Salad.
And on the 15th, Beth ofHold the Raisins did a lovely job of testing Grace Young's Stir Fried Garlic Lettuce from the San Francisco Chronicle before rushing off to her honeymoon! (Happy Honeymoon, Beth!) (BTW–that recipe does taste great–though when I had it, it was made with romaine lettuce.)
Finally, "The Candy Librarian" at Sugar Savvy lets us know how Hershey's Kisses Get Their Shape. (I love The Candy Librarian. I just wanted to say that.)
No Comments yet
RSS feed for comments on this post.
Sorry, the comment form is closed at this time.
Powered by WordPress. Graphics by Zak Kramer.
Design update by Daniel Trout.
Entries and comments feeds.