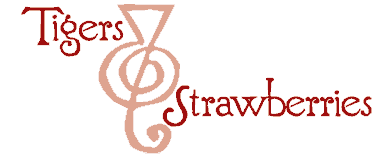 Cook Local, Eat Global
Hello. Zak here.
Just thought I'd pop on & let folks know that I've enabled a few anti-comment spam plug-ins for T&S, as Barbara & I have noticed a definite up-tick in the rate of BUY MY DRUUUUUGS comments of late. It's possible that a well-meaning poster may get a nag-screen, and, for that, we apologize. Like most such plugs (I've installed Spam Karma 2 & Bad Behavior) it may not be perfect right off, and may give a few false readings.
OTOH, it will give Barbara more time to spend on writing great entries!
3 Comments
RSS feed for comments on this post.
Good tech is good. Thanks for allowing Barbara to fight the good fight/deam the impossible dream/etc.

Jeez, you're only now putting those in place? Really? Dang. Without it, MH gets upwards of 1200 a day. Annoying pinheads they be. Good luck!

Comment by Dr. Biggles — May 9, 2006 #

Thanks, Malcolm, although whether or not I count as "good tech" is another matter.

Dr. B, I tend towards wanting Barbara to do as much of the general administration as possible, not because I'm lazy or anything (although an argument could certainly be made for that!) but because the more understanding she has of the how the back-end stuff works, the more confident she is — and, as she will tell you, she's pretty neo-Luddite by nature. I told her for a long, long time that she should start a blog, because I knew that she had lots of worthwhile stuff to say, but she resisted, mostly because she found the more technical aspects daunting. Now, she's actually doing some basic HTML & even CSS coding herself, and is much less reluctant to jump in & do stuff herself. Next up: Photoshop (she's been doing her image manipulation in ACDSee.). Now, she can actualize her own vision, with minimum mediation.

For a long time, she didn't get any comment spam, and its only been comparatively recently that she's gotten a reasonable amount of it. This is my first exposure to WordPress, so I've been extending it slowly, as needed. And it was getting to the point where it was definitely needed.

Comment by Zak — May 9, 2006 #
Sorry, the comment form is closed at this time.
Powered by WordPress. Graphics by Zak Kramer.
Design update by Daniel Trout.
Entries and comments feeds.