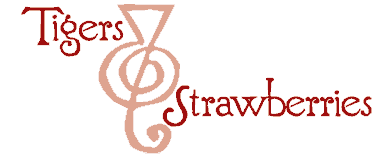 Cook Local, Eat Global
It looks like we will be here in Columbus for another week or so; but the news, other than that, is all to the good.
Kat caught onto breastfeeding the day before yesterday and fed very well. Yesterday, a new order came from her doctor that I can give her up to every other feeding from the breast, with a supplemental bottle afterwards. Yesterday, I gave her two feedings; the first was very successful–she only took 10 ml of her supplemental bottle, and the second one was not successful. It happened after her bath–and I think that she was just too worn out.
Today, we are trying three feedings–one at eleven AM, one at five PM and one at eleven PM. We'll see how it goes, but so far, she seems to have a good latch-on, and she has learned how to coordinate the suck-swallow-breathe actions into a successful feeding.
One thing that is interesting is that she doesn't much care for the bottle–the lactation consultant–who said that Kat was doing excellently for her developmental age, told me that there are some babies who just breast babies and who don't like the feel or taste of silicone or rubber nipples in their mouths. I always heard it was the other way around–babies prefer bottles beacuse they are easier.
Well, I have to go–all is well here, and Kat and I are working hard learning to feed her so she can come home.
19 Comments
RSS feed for comments on this post.
Sorry, the comment form is closed at this time.
Powered by WordPress. Graphics by Zak Kramer.
Design update by Daniel Trout.
Entries and comments feeds.