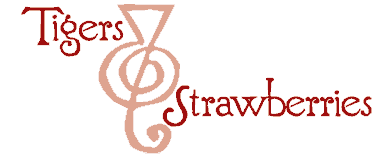 Cook Local, Eat Global
I have a lot of food-related news you can use today, from sources far and wide.
First up, a major study from the University of Michigan has found that organic farming has the potential to feed the world, because it can provide up to three times as much food in the same amount of land as conventional agriculture in developing countries. In developed countries, the yields of organic agriculture were comparable to the yields using conventional agriculture.
This is good news for those of us who care about the ecological and human impact of pesticide use on our environment.
National Public Radio featured Barbara Kingsolver, author of Animal, Vegetable, Miracle, on their show, Speaking of Faith, where the topic was "The Ethics of Eating." There is a lot of material on this link: podcasts of the interview, reader/listener reactions, and a complete transcript of the show. Enjoy!
The New York Times' Minimalist, Mark Bittman, brings us 101 ideas for eating at home fast, without resorting to fast food or takeout. He promises that these "recipelets" take ten minutes or less each, but, after having read them, I rather doubt that. Some of them look more like they would take twenty minutes or so–but really, what is a minute or two or ten between friends?
His ideas are still useful and good for those who are in a hurry to feed themselves, their friends or –gasp– their families nutritious food that doesn't require hours to prepare. In other words, the article is a great boon to parents and other busy folks who still care about good food.
Finally, here is an article about the possibility of an Asian bee parasite being at least partially behind the mystery of colony collapse disorder.

Thank you to Heather for pointing out the NPR story to me.
1 Comment
RSS feed for comments on this post.
Sorry, the comment form is closed at this time.
Powered by WordPress. Graphics by Zak Kramer.
Design update by Daniel Trout.
Entries and comments feeds.