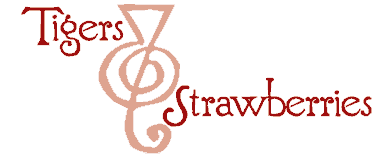 Cook Local, Eat Global
Thanks to several observant readers from the Baltimore/Washington metro area, I just found out that the Korean supermarket where I used to lead educational tours for neophyte American cooks who were interested in Asian food has been closed due to egregious health code violations.
I had noticed when we visited the store last August that it hadn't looked as clean as I had remembered it, but apparently things are even worse now.
Mouse droppings, live rodents, rotted meat and improperly cooled seafood were among the violations cited by the Howard County health inspectors in the decision to close the store down. Tipped off in May, the health department had been investigating the store throughout the summer and had issued warnings to the owners and management that unless they cleaned up their act, the supermarket would be closed.
WJZ television news reported that a follow-up inspection in June revealed no progress in addressing the health issues, so on July 6, a citation was issued demanding clean-up and repairs of broken refrigeration units. The owners did not comply so the supermarket, which is one of the largest Asian markets in the area, was closed yesterday.
Health officials will not allow the market to reopen until they violations are addressed properly.
According to the Washington Post, a health official worked through Korean interpreters in order to assure that the Lotte president and vice president understood the health code violations, and had been doing so since April.
Several of my readers additionally report that they had stopped shopping at the Lotte Plaza because of their own discomfort with the level of cleanliness which has deteriorated over time.
I remember when I lived in Maryland years ago, how clean and pleasant the store was to shop in–I hope that the management cleans the place up and it can return to being a healthy, safe place to shop, but with the level of problems mentioned–I am not certain that this will happen, certainly not in a timely fashion.
Coming on the heels of news that Chinese seafood sold in the US was contaminated with unapproved drugs and food additives, this story is a blow to consumer confidence in Asian foods and markets in the US.
As for me–I am still buying Chinese foods–soy sauces, bean pastes, noodles and the like–in large part because the American made substitutes are just not as good in flavor or quality. I will also buy Taiwanese products, Korean products and products from Japan.
The future will only tell where these issues will lead us.
Thank you to the handful of readers who sent me email letting me know about this unfortunate issue.
7 Comments
RSS feed for comments on this post.
Sorry, the comment form is closed at this time.
Powered by WordPress. Graphics by Zak Kramer.
Design update by Daniel Trout.
Entries and comments feeds.