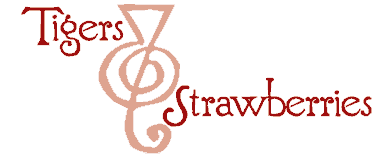 Cook Local, Eat Global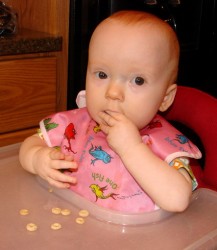 A study recently published in the British Journal of Nutrition infers that mothers who eat a great deal of junk food during pregnancy and lactation, may predispose their children to prefer junk food to healthy food when they are weaned.
As reported by CBS News, the results of the study, conducted on rats, suggest that a heightened taste for junk food may be influenced in utero and while breastfeeding from a mother who eats a diet rich in fat, sugar and empty calories.
The researchers who conducted the study, Stephanie Bayol, Ph.D., and professor Neil Stickland, Ph.D., of London's Royal Veterinary College found that when mother rats were fed junk food diets which included biscuits, marshmallows, cheese, jam, doughnuts, chocolate chip muffins, pancakes, potato chips, caramel and chocolate, their offspring, when weaned preferred these foods to regular rat chow.
Of course, the control group of baby rats whose mothers had been fed a diet of nothing bat rat chow also preferred the junk food diet (who wouldn't–what the heck is rat chow, anyway–tasteless processed nuggets of crap?), but apparently, the junk food babies preferred to the point that they showed an exaggerated taste for it.
This exaggerated taste for junk food led to the study group of baby rats gaining more weight and showing a market lack of interest in the healthier rat chow.
The doctors concluded that it was even more important than ever for pregnant and lactating women to eat as healthily as possible and to not use the excuse that they are "eating for two" to gorge on unhealthy foods.
What do I think about all of this?
Well, in my experience, (and according to some other studies on the subject) infant food preferences are in some part shaped by their mother's diets during pregnancy and lactation. This does make sense–because as mothers and doctors have known for generations, flavors from her diet come through the breastmilk, so it is only logical that a child will have a preference for tastes which they have experienced before.
Kat is a great example of this: while I was pregnant with her, I ate a great deal of spicy, garlicky foods, including curries and a lot of vegetable and tofu stir-fries seasoned with chilies, onions and ginger. What does she love to eat now? Lots of vegetables, curries, chilies and onions–she will eat pieces of caramelized onions gleefully, and will munch down on chili-seasoned anything with great gusto.
Of course, the fact is she wants to eat anything she sees me eat–which is exactly what Morganna did at this age (nearly one year old). One cannot discount the importance of the parents' modeling of any sort of behavior, including dietary choice, when it comes to children. Kids do what they see their parents do, and that extends perfectly into eating as well. In this sense, human kids may be a good bit different than rat babies–so much of human behavior is learned, whereas much of rodent behavior is inborn, instinctive traits.
Even if a taste for fattening food can be influenced via the mother's diet during pregnancy and lactation, her modeled behavior vis a vis food will have a strong effect as well, and should not be discounted.
In addition, one must remember, that all mammals (including rats and humans) have an inborn preference for sweet and fatty foods because in the natural environment, they are rare and valuable sources of calories. Of course, the modern world of cheap and plentiful food is not the environment in which either humans or rats evolved, so now we have the issue of our own biology being a liability.
In other words, I am not certain that this study means much of anything, really. There are too many variables involved, including the fact that what is true of rats is not necessarily going to be fully true of humans.
I would be interested in the results of a human version of this study, however.
15 Comments
RSS feed for comments on this post.
Sorry, the comment form is closed at this time.
Powered by WordPress. Graphics by Zak Kramer.
Design update by Daniel Trout.
Entries and comments feeds.