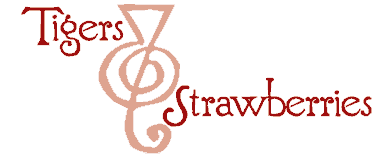 Cook Local, Eat Global
Alice Waters On Choosing Produce and the Local Food Revolution
Alice Waters has been at the forefront of a revolution in American food for the past thirty-six years. After she returned from her time in France, inspired by the fresh foods and simple ways of preparing them to which she had become accustomed, she opened Chez Panisse, her Berkley restaurant which emphasizes fresh, exquisite foods. Unsatisfied by the fresh produce then available, she began working with local farmers and even had a garden planted specifically to provide fresh lettuces, herbs and other vegetables to her restaurant. From there, she went on to other projects, including her groundbreaking Edible Schoolyard where elementary school kids grow their own lunches, and science and social studies projects take place in the garden.
Many other chefs, once critical of Waters' philosophy, saying it was more about shopping than cooking, have come around, and among food professionals, there is a growing respect for the freshest ingredients, chosen at the peak of flavor and nutritional value.
In "Lunch With Alice Waters", NY Times food writer Kim Severson invites Waters to take her shopping at the Union Square Greenmarket and then return to her apartment to cook a lunch of fresh, local ingredients together.
Waters used recipes from her forthcoming book, The Art of Simple Food: Notes, Lessons and Recipes From a Delicious Revolution (due out this October), which Severson says is both beautiful and maddening. Waters prefers doing a lot of hand work with a mortar and pestle instead of using electric appliances like blenders and food processors; this stymied Severson. The results of the recipes, however, were delicious, so Severson allows as to how Waters may have a point.
The article is an interesting look at the philosophy and personality of one of America's leading proponents of the nascent local food revolution, and is well worth the five minutes it takes to read. Waters has the uncompromising integrity of a revolutionary, and so she sometimes comes across as a food fundamentalist; however, hers is the sort of fundamentalism I can get behind.
Editorial: Antibiotic Runuff
This editorial from the Times points out yet another problem with industrial meat production through confined animal feeding operations–the fact that the overuse of antibiotics in animal feed has started to create bacteria which are resistant to broad-spectrum antibiotics such as tetracycline.
I remember when I was back in college as a journalism student, reading a report buried in the back pages of the newspaper that a medical doctor had raised questions about the then fairly new practice of pumping healthy animals full of antibiotics in order to keep them from getting sick. The residues from these antibiotics would be in the meat, the doctor postulated, and could result in bacteria which would be resistant to these antibiotics, thus creating human health dangers. I used this article as an example of the sort of topic I wanted to cover in an investigative piece for my final project, but it was rejected by my old school professor, who said there was "no story there."
I wish he had been right, and I had been wrong.
The issue covered in this editorial is about the fact that manure runoff from hog CAFOs contaminated with antibiotic residue has entered our groundwater, creating a perfect breeding ground for tetracycline-resistant bacteria. This poses a significant environmental health risk, to say the least, and is yet another reason why I refuse to buy meat from CAFO operations.
Good News From the NY Times
This is good news for bloggers, researchers and newshounds everywhere: as of today, the NY Times is abolishing their internet subscription service known as Times Select. Now all opinion columns and archives from 1987 to the present day are available without having to pay subscription fees.
That is cool. I can go back to reading Bob Herbert and Paul Krugman again.
3 Comments
RSS feed for comments on this post.
[…] Here is an interesting post today onHere's a quick excerptThe residues from these antibiotics would be in the meat, the doctor postulated, and could result in bacteria which would be resistant to these antibiotics, thus creating human health dangers. I used this article as an example of the … […]

Pingback by Health Tips Blog » From the New York Times: More on Why Local Food is Important (and … — September 19, 2007 #

I just tried the link to 'Times Select' but I received a Page Not Displayed response. Your link to it isn't quite correct. Great blog by the way. I have just been reading through some of your posts and have been quite enthralled. Hope you can check out my website at some point at: http://www.only-cookware.com/ I also have a blog which is only a few months old but I am having lots of fun with it: http://www.only-cookware.com/blog/

Comment by Paula from Only Cookware — September 20, 2007 #
Sorry, the comment form is closed at this time.
Powered by WordPress. Graphics by Zak Kramer.
Design update by Daniel Trout.
Entries and comments feeds.