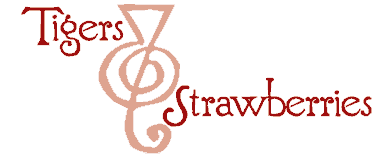 Cook Local, Eat Global
Shiver me timbers, who is that I see? What bairn is it who clings so tightly to her sire's midmast, with fiery eyes and a fierce hunger for plunder and boody?
T'is naught but Kat the Wee, the tiniest pirate in all the seven seas! With her father, Mad Zak, the Psychedelic Pirate!
Yes, it is Kat and Zak dressed up and ready to go sailing off to the annual Pirate Party put on every Halloween weekend by our friends and neighbors, Howie and Karen, who gussy up their house to look like a pirate ship with tattered sails, planks, cannons and the like, and set out piles of jewels and doubloons and gallons of rum for the delectation of a thoroughly disreputable passel of pirates, wenches, scurvy dogs.
This was Kat's first taste of the pirate life, and she took to it like a whale to water.
Obviously, she didn't get to taste the rum, nor take part in the games of chance, nor even did she get to introduce herself to the Captain and the Lady of the ship, though she did doff her hat and wave it dramatically as I introduced her.
(Then, she threw it on the floor in a fit of disgust. She didn't much care for the hat, adorable as it was.)
The next day, I think she enjoyed the post-pirate party brunch hosted at our house, but that is because it was a smaller crowd, with fewer loud exclamations of "Yar!" and more tasty food that included scrambled eggs with ham and cheese, roasted potatoes with rosemary and thyme, and toasted fresh whole wheat bread from the bakery down the hill.
I have a feeling that the brunch is going to have to become a tradition as well, for the folk who sail in from out of town for the pirate gathering, and for the host and hostess who work so hard to put on the event that they tend not to eat much in the way of real food the day of the party, they are so busy transforming their home into a ship.
Both events were fun, however–great fun, and were not to be missed, neither by Kat the Wee, her Psychedelic Pirate father, nor her ship's cook mother and sister.
6 Comments
RSS feed for comments on this post.
Sorry, the comment form is closed at this time.
Powered by WordPress. Graphics by Zak Kramer.
Design update by Daniel Trout.
Entries and comments feeds.