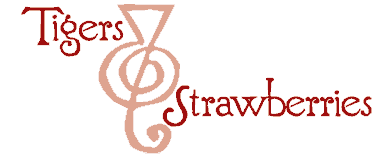 Cook Local, Eat Global
This is just a quick post to let my readers know that I have put a new category up for vegetarian, vegan and almost vegetarian recipes, and have nearly finished going back over my archives and adding recipes to that category which seem to fit.
What does "almost vegetarian" mean in this context?
It refers to a recipe which has minimal meat which can easily be left out without changing the recipe much, or it refers to a recipe where a vegetarian or vegan substitution could make the recipe vegetarian with minimal thought or worry.
I am adding this category for several reasons: one, I realized that I have quite a few readers who are either vegetarian or vegan, and while many of my recipes are meat centric, not all of them are, and I wanted to catalog the non-meat recipes in an easy place for folks to find them. Two, I am starting to cook more and more vegetarian, though few vegan (but still some of them–especially if I am cooking Chinese foods) dishes, and I wanted to make sure that folks could find those recipes for their own ease of use.
Also, you may notice that I have been giving suggestions recently on how to change recipes from vegetarian to vegan or from including meat to making them vegetarian. This reflects the growing needs of my readership, and I do hope that these suggestions are helpful to folks. I have been getting emails from readers asking me how to change this or that recipe into a vegetarian/vegan one, so I thought I would just make suggestions from now on in my posts, as applicable. (You are never going to make a tenderloin beef roast vegan, so I won't make suggestions there, obviously.)
I hope that this new category helps folks sift through my recipe archives more easily.
10 Comments
RSS feed for comments on this post.
Sorry, the comment form is closed at this time.
Powered by WordPress. Graphics by Zak Kramer.
Design update by Daniel Trout.
Entries and comments feeds.