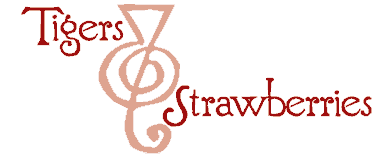 Cook Local, Eat Global
By now, nearly everyone has heard that Americans waste half of our food. This was published in the 2004 findings of an eight year long, USDA-funded study done by anthropologists at University of Arizona's Bureau of Applied Research Anthropology.
Most of the waste occurs after food gets into consumer outlets such as grocery or convenience stores, in homes, after the food is purchased, and in restaurants. This is a shame, because if we could save some of this food, it could be used to help alleviate the hunger problem we have in our country. We could also save a great deal of money in the process.
There are plenty of ways for restaurant workers, cooks, chefs and owners to reduce the amount of waste that occurs within their establishments, and the truth is, most chefs strive to keep food waste at manageable levels. The main reason for this is because food waste affects food cost, which is the largest, most easily controllable expense which affects the profitability of any restaurant. Another reason that chefs work at keeping food waste to a minimum, is because, as a group, they tend to be among the most frugal people I have ever met. They hate to waste food. It is nearly a physical affront to many chefs to edible food thrown away.
As the grandchild of farmers and the great-grandchild of a butcher, I grew up with a similar attitude towards food waste. When you grow or otherwise produce food for a living, you know intimately the true cost of food in the form of very hard work. Vegetables just don't spring up from the ground without effort, and meat doesn't grow in supermarket meat cases already encased in Styrofoam and plastic wrap. Fruits, vegetables and grains require a lot of work to be brought to market, from soil preparation, starting seeds indoors or sowing them outdoors, to weed removal, to pest control, pruning, to harvest.
Meat production is even more tricky, as it involves keeping livestock healthy, well fed, happy (unless you raise them in a CAFO–confined animal feeding operation–situation, in which case, the happiness of the animal, unfortunately, doesn't enter into the equation), and carefully bred. Mammals and birds all have different needs for housing, food, and water, and these need to be balanced carefully when raising them for food.
In the interest of respecting the effort that goes into growing food, it behooves chefs and home cooks both to try and reduce food waste in our kitchens; the great side effect of this is that we will also reduce our food costs. In the years ahead, as oil prices rise, and food prices continue to soar, these techniques of avoiding food waste are going to become even more important than they are now.
In the following series of posts, I will list the various ways that chefs avoid food waste in the kitchens of their restaurants. These techniques are useful not only in a professional setting, but can also be adapted to our homes to great effect. In addition, I will give examples from my own experience both in restaurant kitchens and on the farm, to show how many of these ideas which have become codified into restaurant practice grew out of formerly commonplace sensible frugality.
So, look for great tips on avoiding food waste in the next few posts–I hope you will not only find them edifying, but entertaining.
12 Comments
RSS feed for comments on this post.
Sorry, the comment form is closed at this time.
Powered by WordPress. Graphics by Zak Kramer.
Design update by Daniel Trout.
Entries and comments feeds.