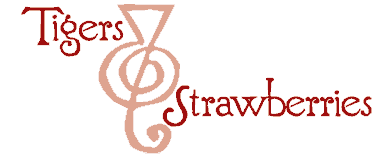 Cook Local, Eat Global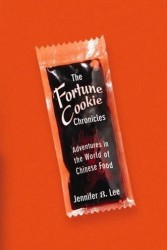 If you are at all a fan of Chinese American restaurant food, and if you have ever wondered about the fact that no matter how small a town you visit in the US, you are likely to find at least one Chinese restaurant there, you should pick up a copy of Jennifer 8. Lee's book, The Fortune Cookie Chronicles: Adventures in the World of Chinese Food.
The book opens with the statistical anomaly of the 110 second-place Powerball winners from the drawing of March 30, 2005. Even though only 3.5 second place winners were likely, the lottery officials were stunned to see 110 winners listed the next day–so stunned that they wondered if somehow lottery security had been breached.
It turned out that all 110 winners had played numbers they had gotten from fortune cookies–fortune cookies that had all been made in one factory and then shipped across the nation.
It was a strange case of cross-cultural luck in action, and it makes the perfect opening for a book on the cultural ubiquity of Chinese restaurants in the United States, which outnumber all of the McDonalds, Buger Kings and KFCs combined.
Filled with fun facts, fascinating stories, mysterious tales (such as the much-disputed origin of fortune cookies) and written in a light, conversational tone, The Fortune Cookie Chronicles is a really easy, illuminating read.
But all is not sweetness and fluff.
Lee shines a light into the dark truths surrounding the difficulties, dangers and struggles of Chinese immigrants to the US, bringing into focus the harsh realities of how others make profit on the backs of other human beings who come to the United States in search of a better life. She moves from the cold facts of the statistics on how many Chinese restaurant deliverymen, many of whom can barely speak English are murdered in New York City for paltry sums of cash and a takeout meal, to focus on the intensely personal and painful problems encountered by a Chinese immigrant family who leave New York to buy a tiny restaurant in rural Georgia. The racism and discrimination faced by Chinese immigrants is highlighted, pointing to a sad reality of life in the US, where often times Asians are invisible and are treated as if they are interchangeable.
What I found most interesting about the book was that Lee explains how Chinese restaurants arise even in the smallest areas of the United States, and how workers are supplied for these restaurants through a national network of employment agencies. This is an ingenious way to both supply workers for specialized restaurants which cannot always get workers through an existing population of Chinese immigrants (how many Chinese immigrants live in rural Georgia, for example?), as well as giving opportunities for workers to settle in places they may never have otherwise known about.
Years ago, when I was a waitress in a Chinese restaurant in Huntington, West Virginia, I got to see this system in action. The China Garden was unusual in that the owners hired American servers, dishwashers and prep cooks, but the cooks were all Chinese immigrants, many of them quite recent. I knew that the owners kept an apartment or two upstairs from the restaurant for the cooks, all of whom lived together, and I remember asking once how they found them. I was told that they called an employment agency in New York City and that they would get the names of several possible cooks and they would choose one or two as needed, and then the cooks would hop on a bus and appear a day or so later. This wasn't the only way that cooks were hired–family members were brought from China at times, and now and again, a Chinese student from the nearby University was hired, (a medical student and nursing student were among them) but many of the workers came through the exact agency Lee writes about in this book.
The Fortune Cookie Chronicles is a fascinating read, giving a well-balanced view of the history and current reality of Chinese restaurants in America. It is well worth reading, and if you want to know more about the book, or the author, you can visit the book's official website where Lee has a blog.
1 Comment
RSS feed for comments on this post.
Sounds interesting – we've got 3 copies in our public library system, and 11 holds on the book counting mine, so it will be awhile before I can read it.

Comment by Ardene — May 16, 2008 #
Sorry, the comment form is closed at this time.
Powered by WordPress. Graphics by Zak Kramer.
Design update by Daniel Trout.
Entries and comments feeds.