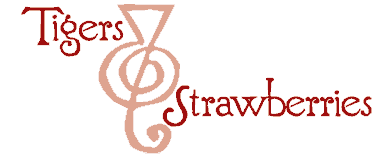 Cook Local, Eat Global
I am beginning to wonder if the New York Times editorial board (the folks who write editorials, select freelance Op-Ed pieces and who maintain The Opinionator blog) hate vegans.
Last year, the Times published an anti-vegan screed by Nina Planck in which she shrilly likens feeding children a vegan diet to child abuse in response to the widely publicized conviction of two supposedly vegan parents in Atlanta of murder, involuntary manslaughter and child cruelty for starving their baby to death.
Then, on Monday, in The Opinionator, they posted about a case in Scotland where a 12 year old girl who has been on a "strict meat and dairy free diet" for her entire life has developed a severe case of rickets. Officials in the UK are calling for charges to be brought against the parents because they believe that the parents' choice of a vegan diet for their child is the ultimate cause of the degenerative bone disease.
Now, while it is possible that the cause of the severe case of rickets, which has resulted in her developing extreme curvature of the spine (she is described as having the spine of an 80 year old woman) and several bone fractures, is caused only by her parent's choice of diet for her, it is not likely.
Rickets is generally caused by a vitamin D deficiency. The results of rickets are bone weakness as vitamin D is necessary for the human body to absorb calcium, which as we know, is the main building block that leads to strong bones and teeth. Rickets used to be very, very common in the western world, and entire families of children could be seen with the twisted spines, short stature, bowed legs and deformed pelvises which are characteristic of this serious disorder. Malnutrition was certainly a factor in these widespread cases of rickets, but the greatest causal factor of rickets tended to be lack of exposure to sunlight. This is one of the reasons why cases in rickets rose precipitously after the Industrial Revolution, when previously rural populations moved into urban environments and instead of working in the fields in the sunlight, they worked in dark factories for long hours, bereft of sunlight.
When it was discovered later that rickets was caused by lack of vitamin D in the form of sunlight, liver, or oily fish, enterprising health officials began calling for the addition of vitamin D to all cow milk sold in both the UK and the US. Since most children at that time drank large amounts of cow milk, it was considered to be an excellent preventative measure to enrich it. And, not surprisingly, after vitamin D because ubiquitous in milk, the incidence of rickets decreased to the point that it is now a very rare disorder in the developed nations of the west.
So, with this background information in mind, let us examine this current case of the twelve year old Scottish girl. Is it true that her parents' insistence upon her eating a vegan diet the sole cause of her disease?
Now, depending on where in Scotland the girl lives, it is quite possible that she hasn't had enough exposure to sunlight–the highlands, especially, tend to be fairly dark and drear in the weather department.
If that is the case, then it isn't just the diet which is the cause of her rickets.
Now, it could be said that whether the rickets came about because of lack of sunlight or diet, it doesn't matter. Rickets is not a sudden-onset sort of disorder–it happens over a span of time and to get to the point where the spine is curved dramatically and small fractures have occurred in the girl's bones would take years. If this is a case of the parents "not noticing" the girl's deformity or refusing to take her to doctors who would certainly notice and attempt to divine the cause of her disorder, then what we have here is not a case of a vegan diet being to blame, but neglectful parenting is to blame.
Parents who do not notice the gradual abnormal curvature of a child's spine, or who ignore her pain (rickets is not asymptomatic–the bones hurt and are painful to the touch–and the fractures that occur often with the disease are also painful), or who do not take the child to a competent physician for regular checkups are neglectful and ignorant at best, uncaring and abusive at worst. What they feed their child or not feed her is beside the point once they reach this level of carelessness or neglect.
So, let me reiterate once again that just because some vegan parents are ignorant, lazy, misinformed, careless, neglectful or abusive, that does not mean that all vegan parents are like them!
Just as not every omnivorous parent feeds their children diets of junk food which result in childhood obesity and type II diabetes, not every vegan is causing malnourishing their children.
So, please, let us not be like some of the commentors on the NY Times blog or the Times of London website and instantly decry every vegan parent in the world because of this sad case, and recognize that human ignorance and carelessness comes in all shapes, sizes and philosophies.
26 Comments
RSS feed for comments on this post.
Sorry, the comment form is closed at this time.
Powered by WordPress. Graphics by Zak Kramer.
Design update by Daniel Trout.
Entries and comments feeds.